The Kichwa Lodge is located in the heart of the Cuyabeno Wildlife Reserve, Ecuador. Our lodge is ideally situated to experience the best of the Cuyabeno: wildlife like colorful birds of the Amazon Basin, several species of monkeys, elusive jaguars, strange and wonderful pink dolphins, and huge anacondas. Moreover, our community collectively owns and operates our lodge and associated guiding services. Therefore, every tourist dollar spent with our company directly helps our local community.
Community-led Ecotourism in Cuyabeno
Our project is led by the young adults of our community. We know that it is possible to enjoy the beauty of the jungle without damaging its delicate eco-system. Our mission is to provide a community project which offers sustainable ecotourism for the area of the Amazon with which our community has ancient ties. Community leaders allow us to lead this project in the effort to offer our broader community the opportunities they need to survive.
All income earned from visits to our territory is managed by our local community members. The earnings from our project are not only reinvested in the lodge but also support the education of our children, develop community conservation projects and maintain the knowledge and customs of our ancestors. Our community is committed to protecting the jungle and keeping it intact while creating employment and educational opportunities for the community members who need it most.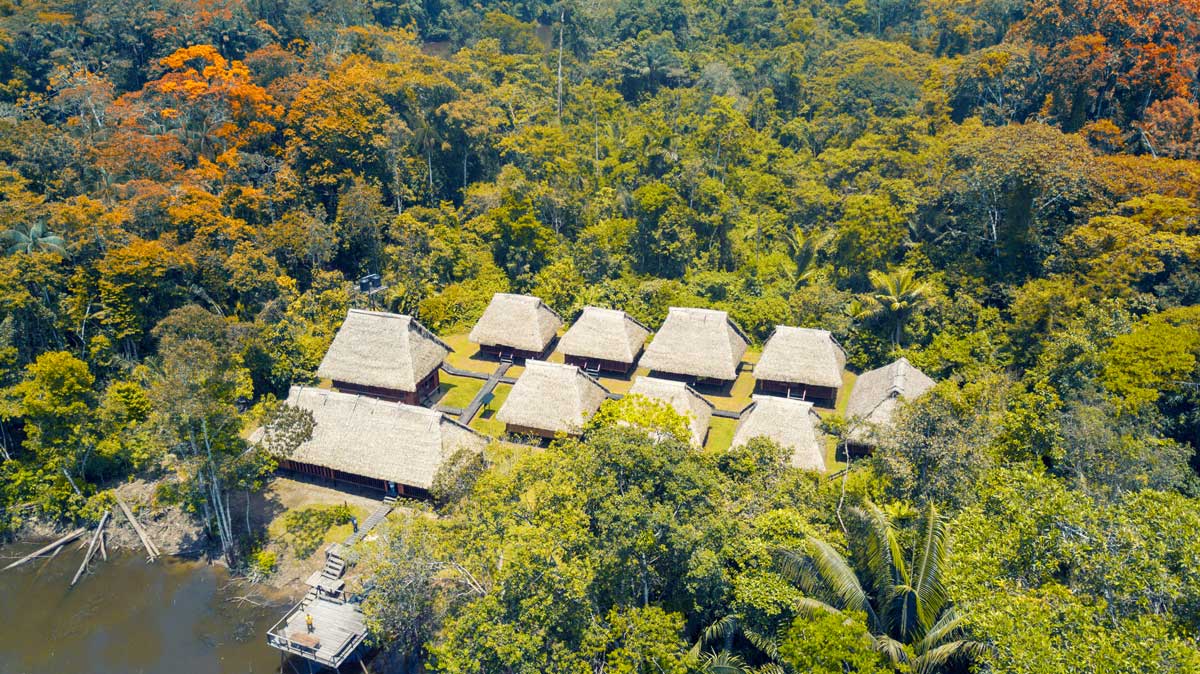 The Amazon Kichwa Lodge Itinerary
4 days and 3 nights
Booking includes pick up from Sushufindi, meals, and guided activities.
Any arrangements should be made directly with the Kichwa Lodge; for more information, see below.
Day 1: Sushufindi to the Cuyabeno Kichwa Lodge
9:30 am: Leave Shushufindi in van to Tierras Orientales
12:00 pm: Lunch
1:00 pm: Motorized canoe ride down the Aguarico river
4:00 pm: Arrival at the Cuyabeno Kichwa Lodge – free time until evening hike
7:00 pm: Night walk through the jungle
8:00 pm: Dinner at the lodge with a few words of welcome from our guide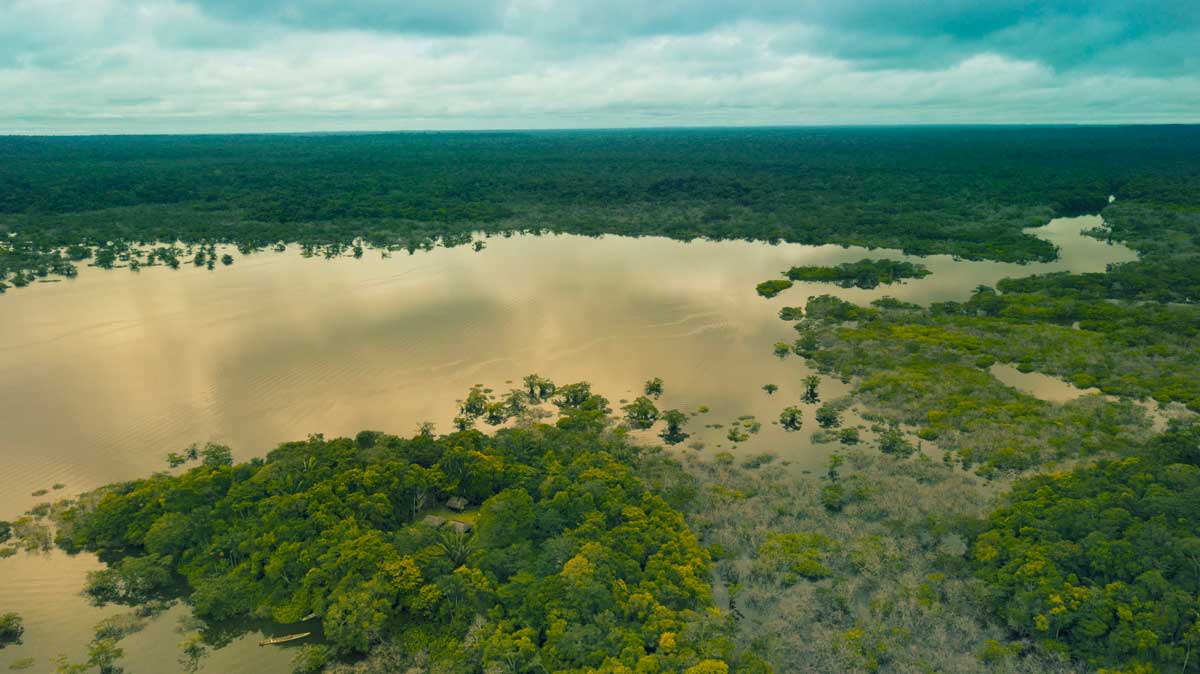 Day 2 Explore the Cuyabeno Wildlife Reserve
6:00 am: Canoe ride to observe wildlife best seen in hour just after dawn
8:00 am: Breakfast
10:00 am: Hike through the jungle to learn Kichwa survival strategies and important medicinal plants
1:00 pm: Lunch
4:00 pm: Visit the bird observation tower and, with luck, see the famous Harpy Eagle!
8:00 pm: Dinner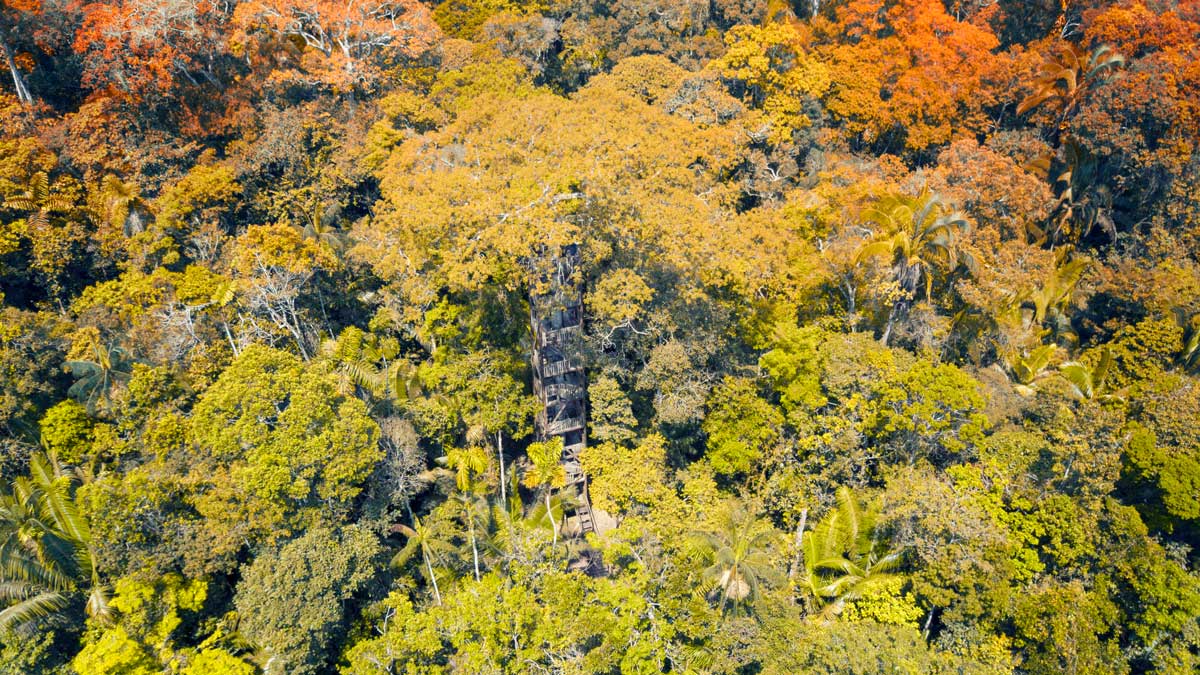 Day 3: Experience The Kichwa CUltural Center Balata Yaku
6:00 am: Canoe ride down river to observe parrots
8:00 am: Breakfast
10:00 am: Visit the Kichwa cultural center Balata Yaku for demonstrations of ancient hunting tools, an ethno-botanic garden, traditional dance, music and legends, and rituals with the community shaman, as well as food and drinks
7:00 pm: Return to the lodge to observe crocodiles
8:00 pm: Dinner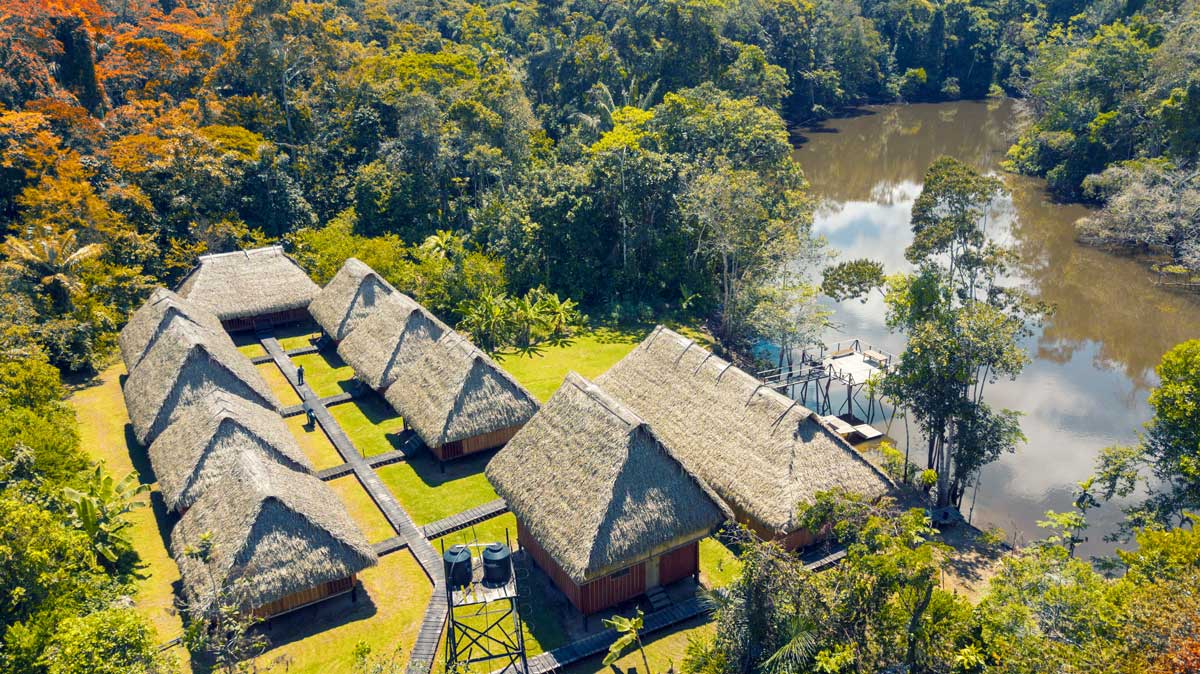 Day 4 : CAnoe Trip and Return to Sushufindi
8:00 am: Breakfast
9:00 am: Return to Sushufindi
Contact the Amazon Kichwa Lodge
For more information about our 4 -day tour or to add an additional day or design an itinerary that works for your group, please contact us at info@kichwalodge.com.
A note from Not Your Average American: Many community tourism projects in Ecuador are in isolated locations with limited access to internet. Therefore, many do not have websites and have a hard time advertising their services. Not Your Average American hopes to bridge that gap by providing space on our website. We do not receive compensation from this relationship. Furthermore, at this point in time we cannot guarantee the information presented here nor can we guarantee your trip. However, if you would like to provide feedback and/or a testimonial for this or any other community tourism project, please contact us.