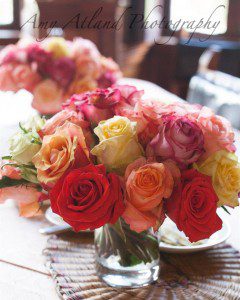 For many years now, cut flowers, especially roses, have been one of Ecuador's most important exports. Since living in Quito, I have enjoyed beautiful, fresh cut, and very affordable flowers in our home. So visiting a rose hacienda had been on my "Ecuador Bucket List" for quite a while. I was so excited to finally have the opportunity to visit Hacienda La Compania de Jesus in Cayambe.

Hacienda La Compania de Jesus
This gorgeous rose hacienda was originally built by the Jesuits 300 years ago. In 1767, King Charles III of Spain expelled this religious order from Spain and from all of their colonies, including Ecuador. The hacienda has since been in the Jarrin family for the past 5 generations. The home is still used by the Jarrins for special occasions and gatherings including holiday celebrations and weddings. For the past 15 years, they have been open to the public for tours that can include a traditional Ecuadorian meal or a tea time.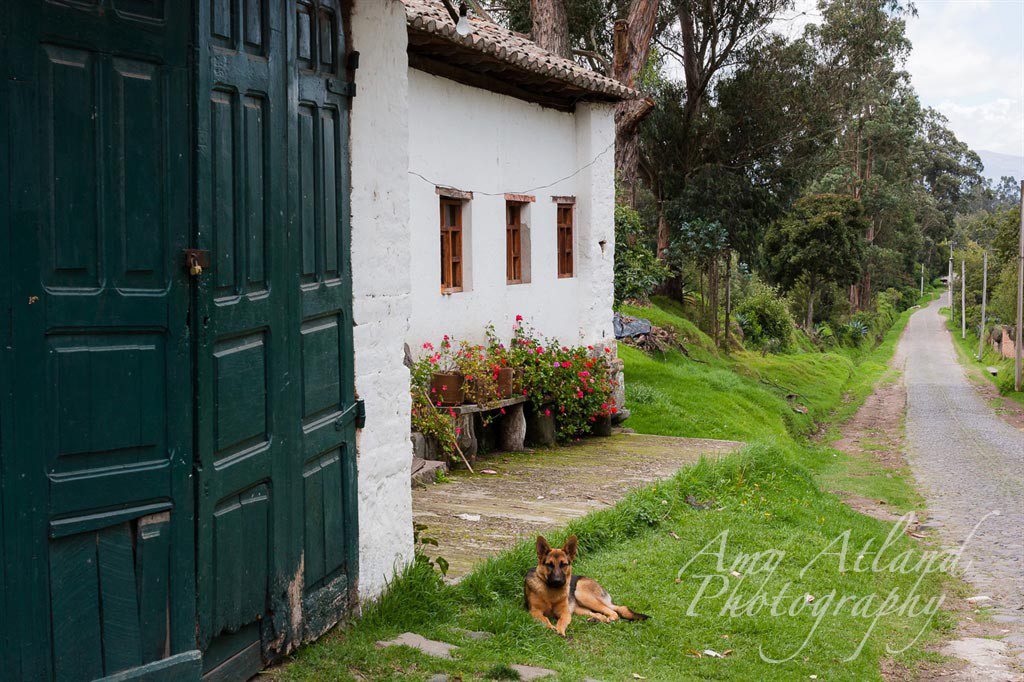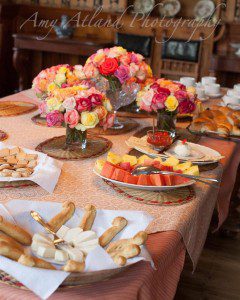 Having four kiddos ages 13 and under, we are early risers and decided to start our adventure so that we could enjoy breakfast when we arrived at the hacienda. We were pleasantly surprised by a beautiful breakfast buffet that far exceeded our expectations. The lovely women in their traditional dress who served us were very hospitable and attentive to our needs. We were served a variety of traditional foods such as fresh breads, fruits, juices, queso fresco (fresh cheese), warm humitas (corn bread that is cooked and served in a corn husk), sweet pepper jelly with crackers, and bizcochos with dulce de leche. The town of Cayambe is famous for its freshly baked bizcochos, a deliciously buttery and flaky pastry, and perfect partner for the homemade dulce de leche, a spread made by caramelizing sweet milk.
Following breakfast, we were given a tour of the home. It was built in 1919 and has been meticulously maintained. It is still decorated with the original furniture and retains the original wood floors and ornate ceilings. We were pleased to see so many antiques, including phonographs, sewing machines, irons, and even an old-fashioned telephone. The rooms are decorated with hundreds of colorful roses grown right on the rose hacienda.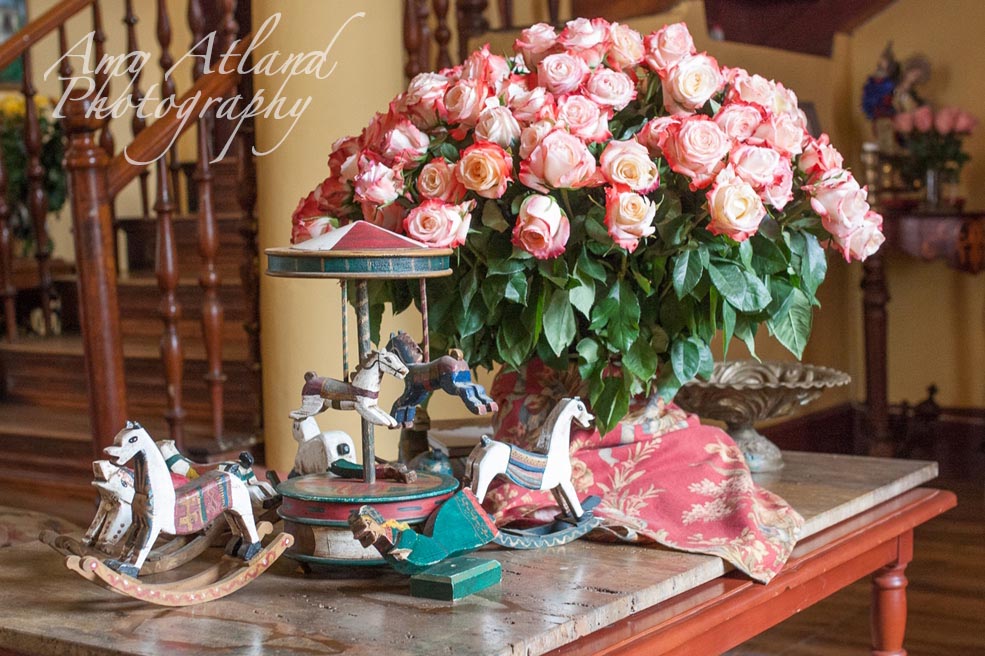 The property also includes a chapel that was built in the 17th century by the Jesuit order. Currently it is used only for family weddings. Our guide explained that it is a family tradition to be married in this chapel and to have the reception on the property as well.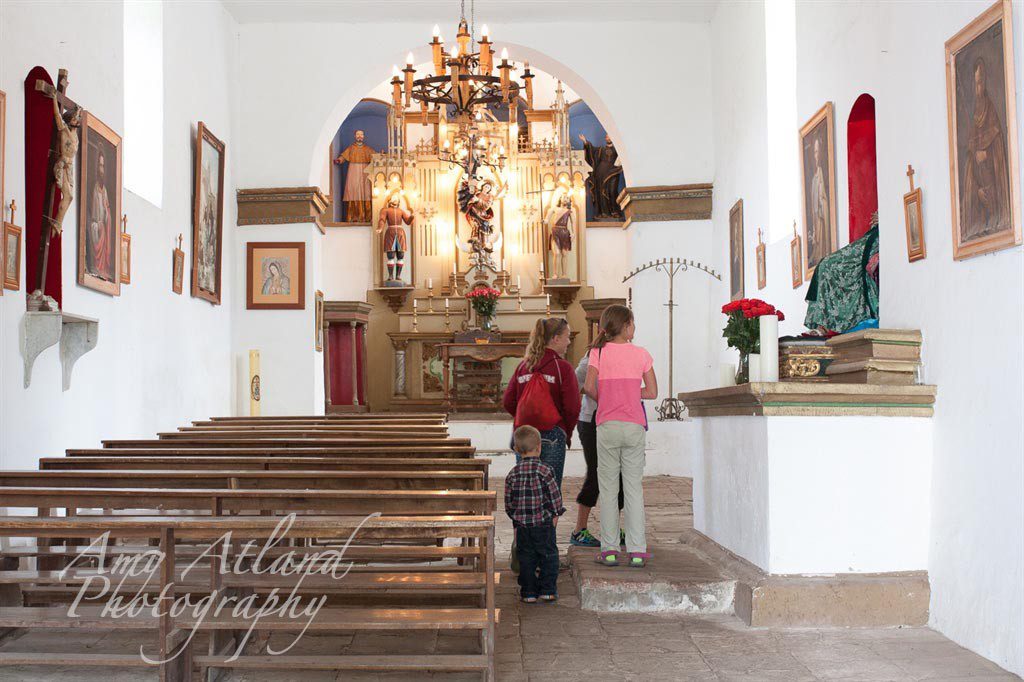 My favorite part of our visit was seeing the rose showroom, which was originally built as a barn, but has been transformed into an amazing display of roses of all colors and varieties. The antiques on display alongside the flowers made this a photographer's dream come true!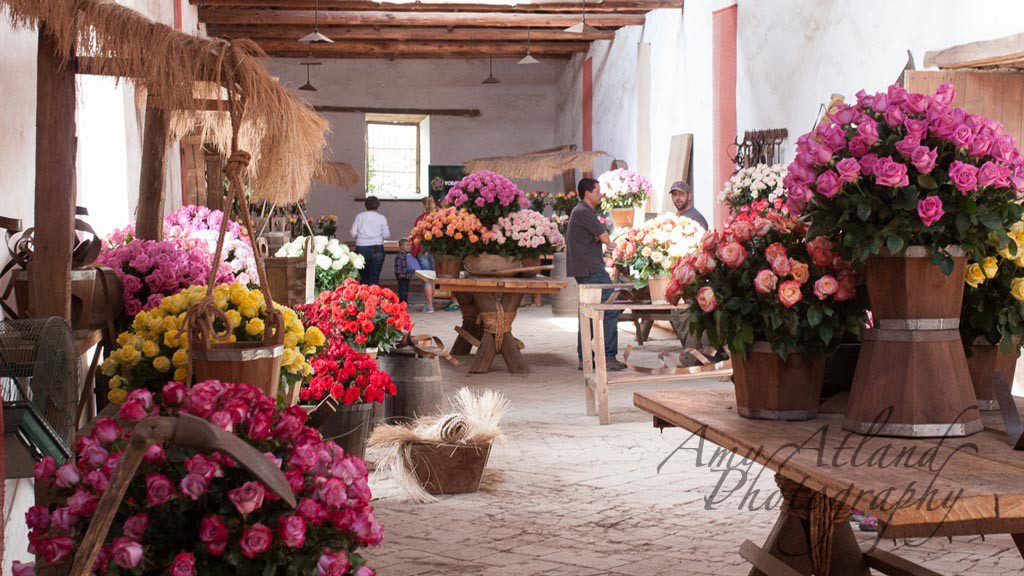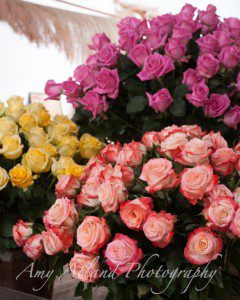 Following this, we were taken to see the greenhouses and to what is referred to as the "post-harvest" room. Here our guide explained the processes of how the roses are grown, harvested, and exported. Their company, Rosadex, exports flowers all over the world. They export to over 48 countries in 5 continents. Within the last year, they started exporting to China. We really enjoyed learning about these various processes and how the different countries prefer their roses….some with longer stems and shorter heads and others with shorter stems and longer heads. Some countries prefer roses of natural colors and others prefer brighter, deeper, artificially-colored petals.
Our visit ended here, where we were each presented with a long stemmed rose before we left. This was a great trip for our entire family and was enjoyed by all, including the youngest.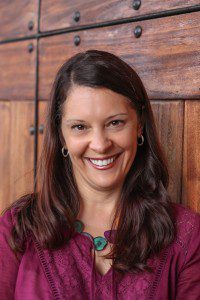 About Guest Author Amy Atland
Amy has lived in Quito, Ecuador for an adventurous 4 and a half years with her husband and 4 kiddos. She has her Master's degree in pediatric occupational therapy, but is currently enjoying focusing on her family and growing her photography business. She is passionate about traveling, coffee, and capturing the joys of life through her camera lens (but not necessarily in that order). She can be also be contacted by email.
Basic Info for the Rose Hacienda:
[ready_google_map id='58']