Looking for unique gifts from Ecuador that your friends back home will absolutely love? If you're young and hip or just wishing you were, we have found the store for you, Vulgomaestre Ethno-Urban, in the heart of La Ronda in the Historic Center of Quito.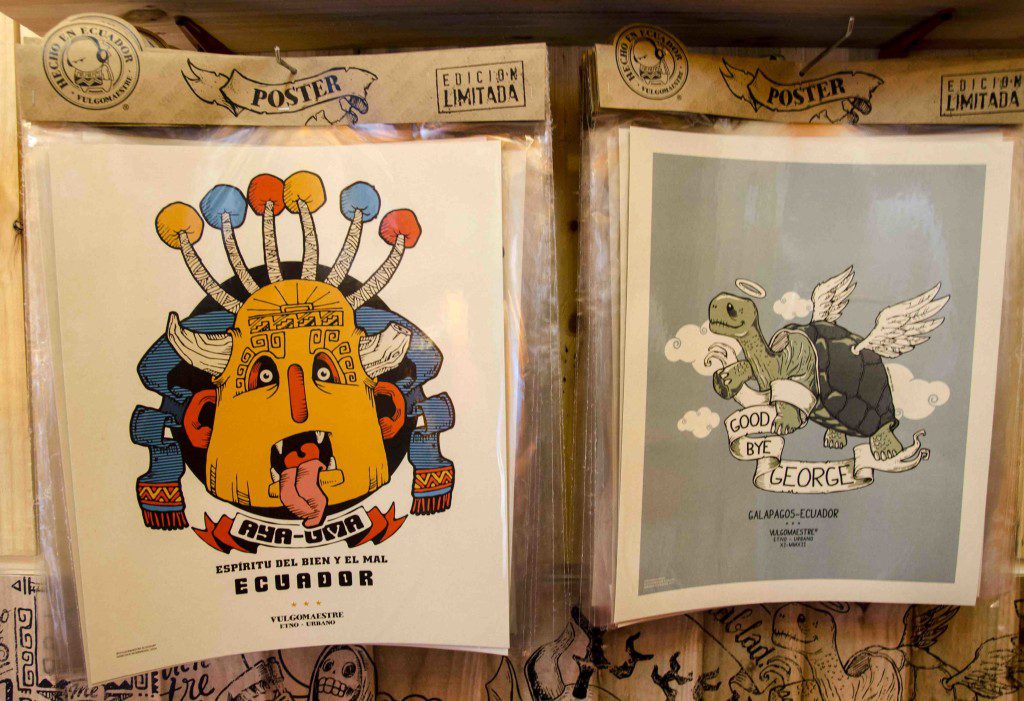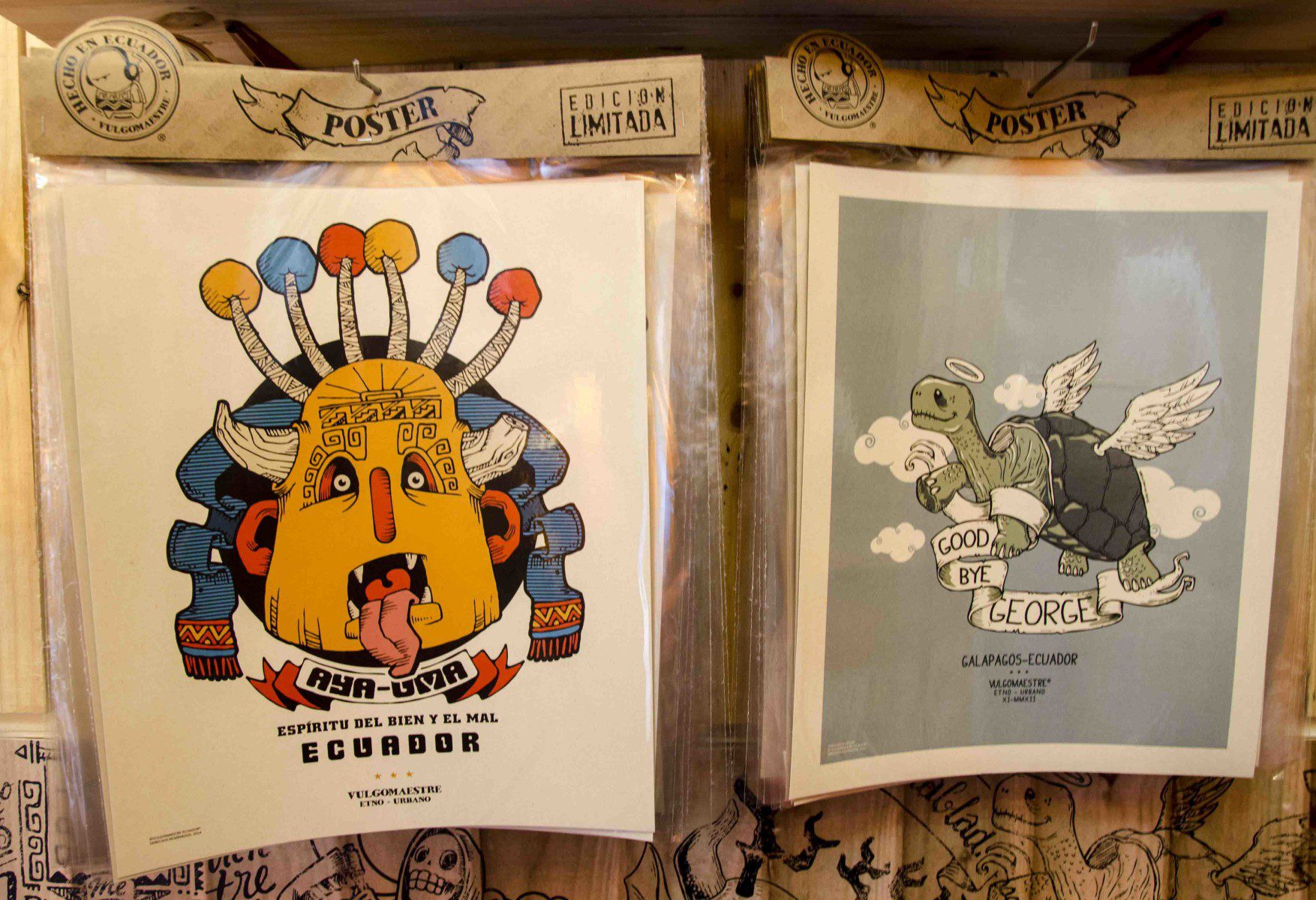 Here's what the founders have to say about themselves:
We are the first independent design brand with an ethno-urban style of Ecuador. Our work is a blending of the ancient and popular cultures of our land with irreverent new urban trends. We are ethno-urban designers, Proudly Ecuadorian!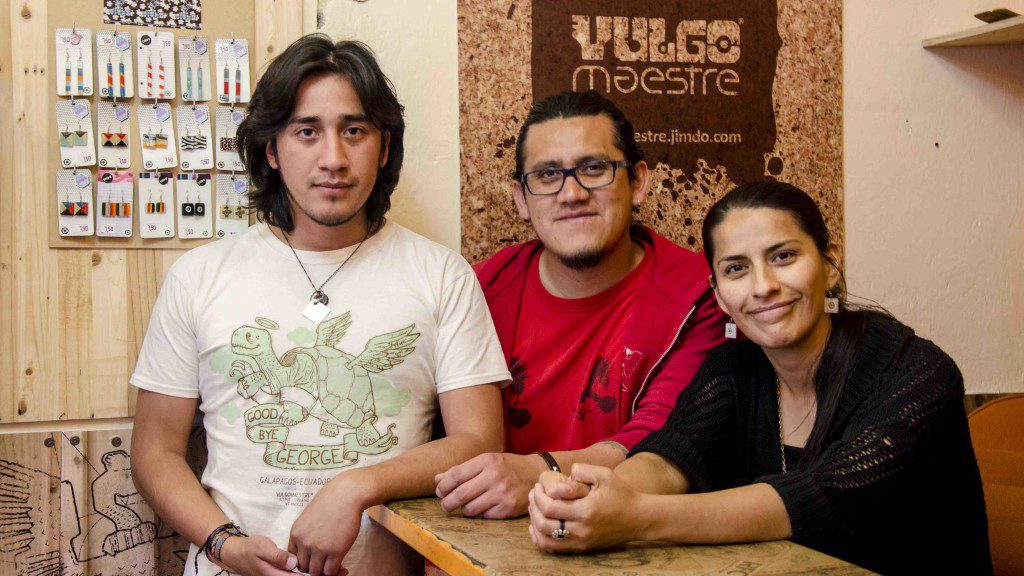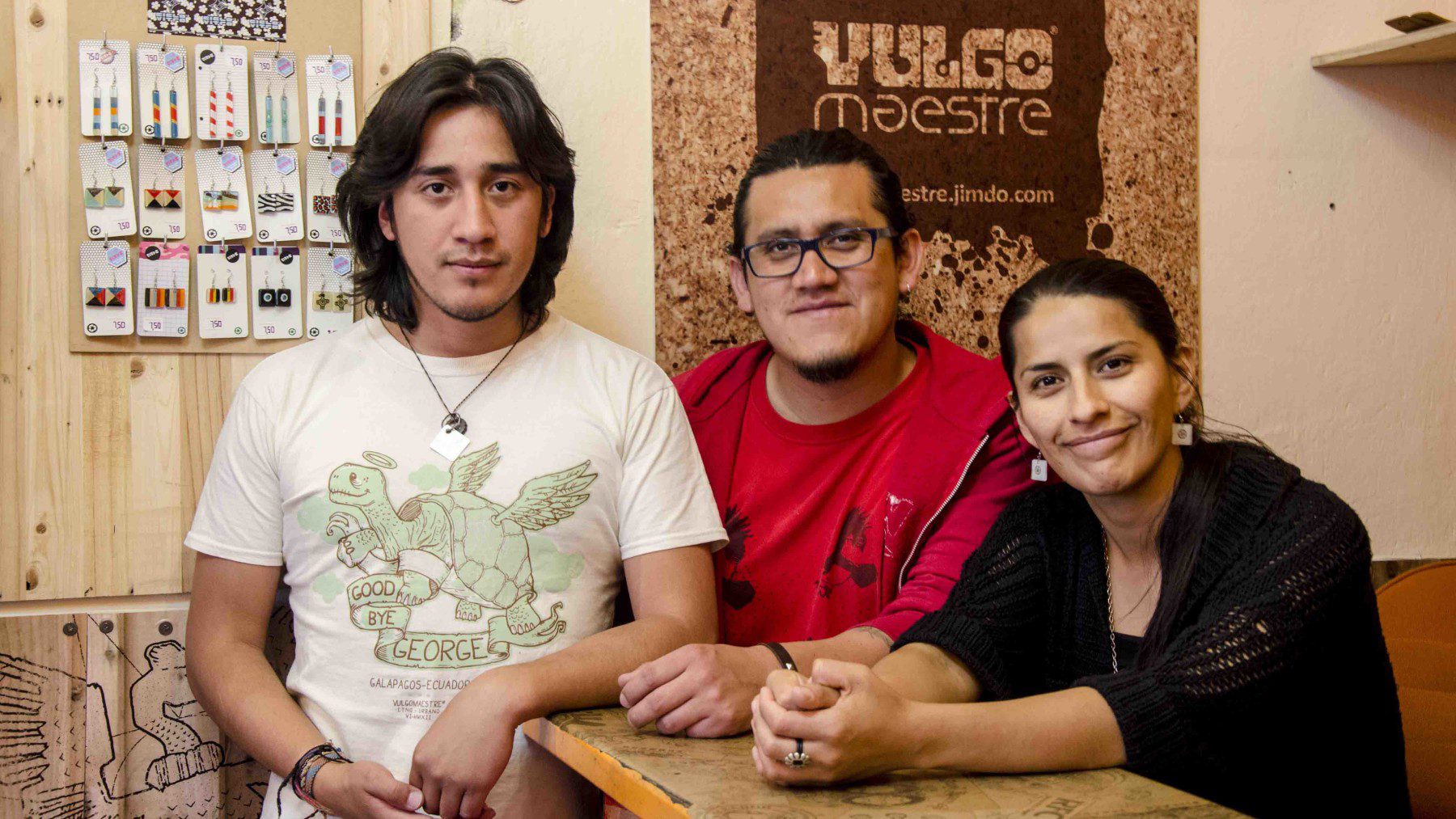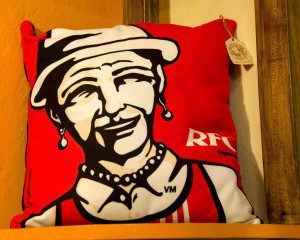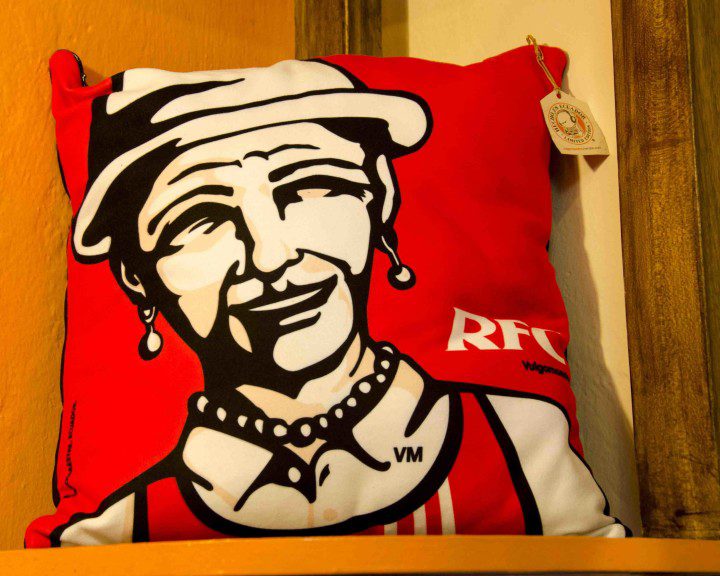 Irreverent, you ask? One of our favorite designs is of the Virgin of the Panecillo but instead of standing atop her loaf-of-bread shaped hill, she is the Queen of Rock, guitar in hand, standing on top of a towering mound of skulls.
Are you a fan of Kentucky Fried Chicken? Then you will love Rosita Frie Cuyes (Rosita Fries Cuys), the Ecuadorian-Ethno-Urban version of Colonel Sanders.
Love Blue-Footed Boobies? How about one getting ready to catch a wave on his surfboard?
These artists take the most ubiquitous of Ecuadorian culture and turn it into urban art that can be taken home at an affordable price. Posters average about $6 each. Stickers anywhere from 50 cents to $2. T-shirts are the most expensive at about $25 a pop but they were made from quality cotton shirts that are hard to come here in Ecuador. And their limited edition items are constantly being replaced with new… that means if you see something and like it, buy it.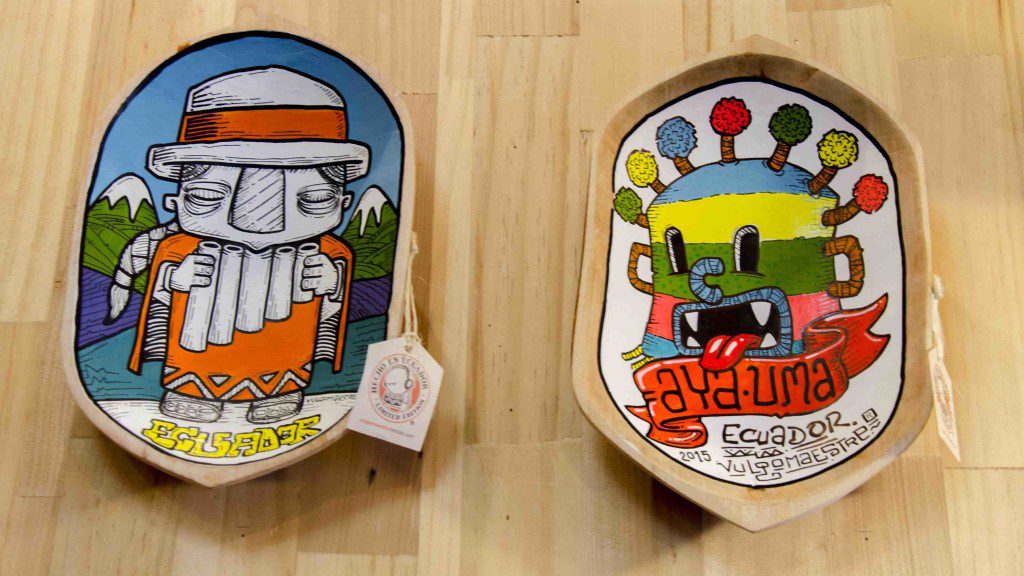 Vulgomaestre is located at Calle Guayaquil S1-56 y Morales, «La Ronda», Quito.