The World Tourism Organization is celebrating World Tourism Day with a special theme, Sustainable Tourism and Community Development. It's important that those of us who spend our hard-earned money on tourism do so in a responsible manner. That isn't always as easy as it sounds.
Bargain Travel Is Rarely Sustainable Tourism
As all of us are out there looking for travel bargains, we are bound to spend some of our money in ways that do not promote responsible tourism. For example, everyone wants to visit Machu Picchu. However, few visitors understand the conditions under which porters work when they schedule their 4-day Inca Trail excursion.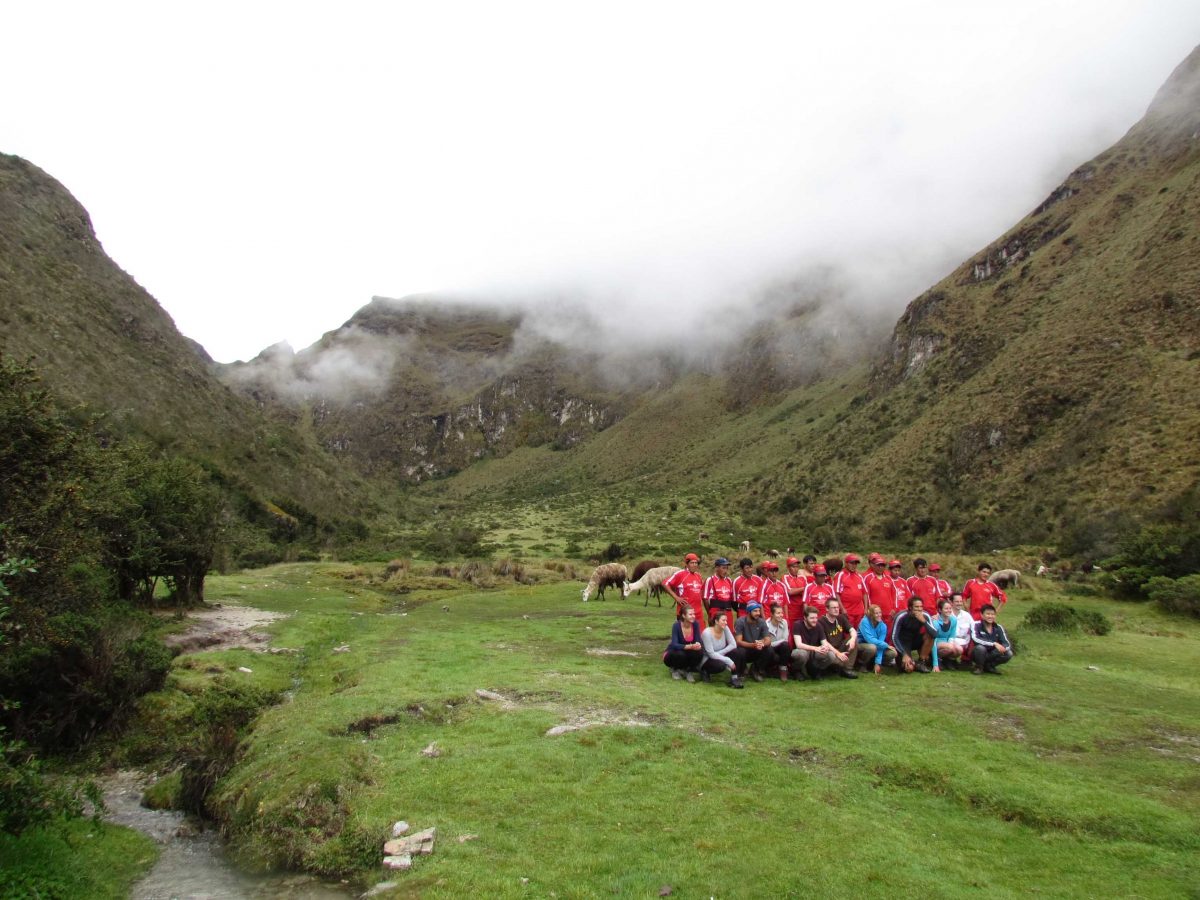 Because of our travels in South America, we are more aware of inequality. Therefore, we are more inclined to research our trips in a different way than before. Today, we look not only for a bargain but also for tour companies that work with local communities. We especially prize those helping to preserve culture and identity while bringing in cash to the local economy. At the same time, we search for companies that fairly compensate local guides, porters, and hotel staff for their work.
This isn't as easy as it sounds. Currently, there are no international standards. Moreover, sometimes we go on a trip that is supposed to be sustainable but find it is anything but. Many community tourism partnerships are works in progress. It doesn't mean we shouldn't use them or promote them. On the other hand, it does mean we need to take an additional step after our trip is finished. When things aren't working, it is our responsibility to report the problems so that a tour company can take the opportunity to improve.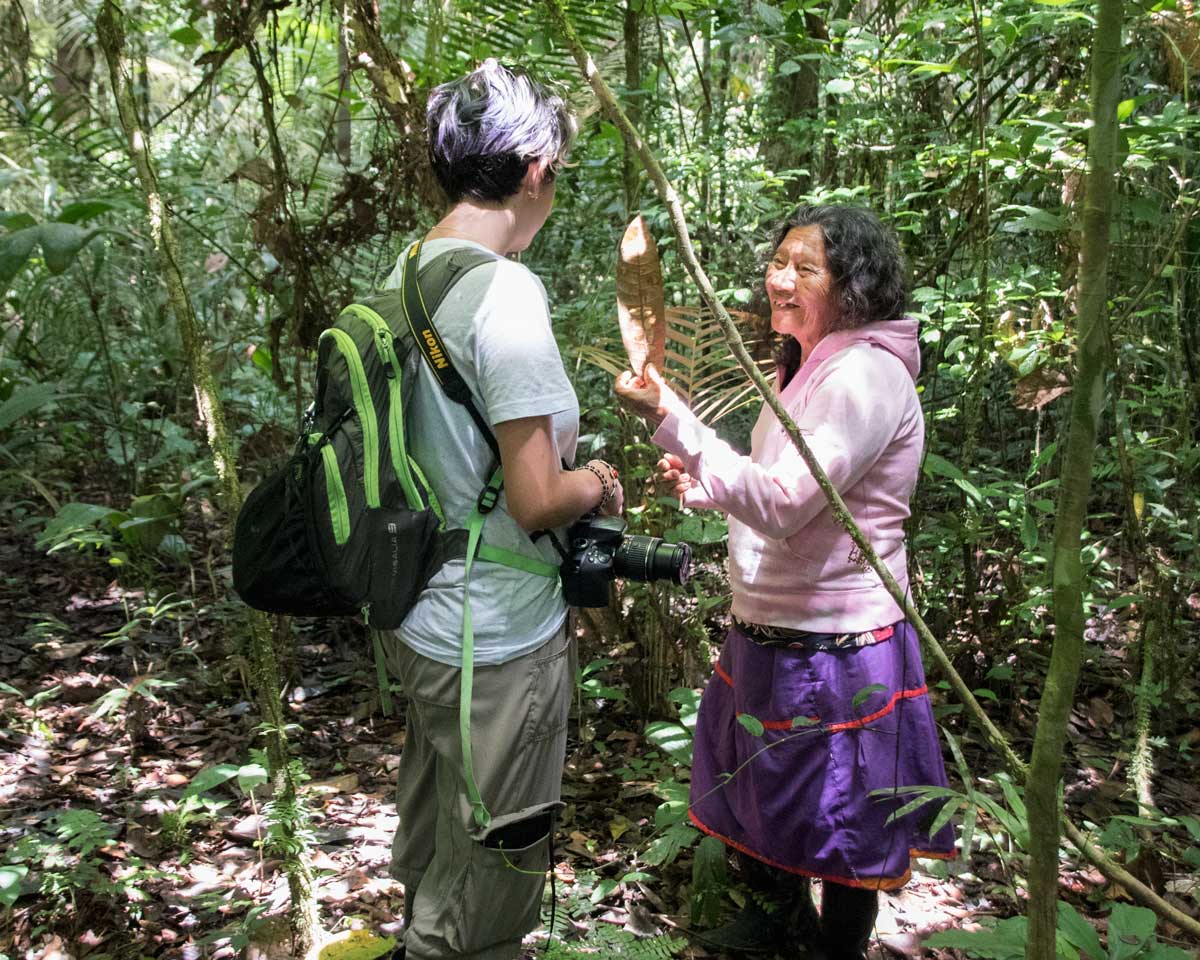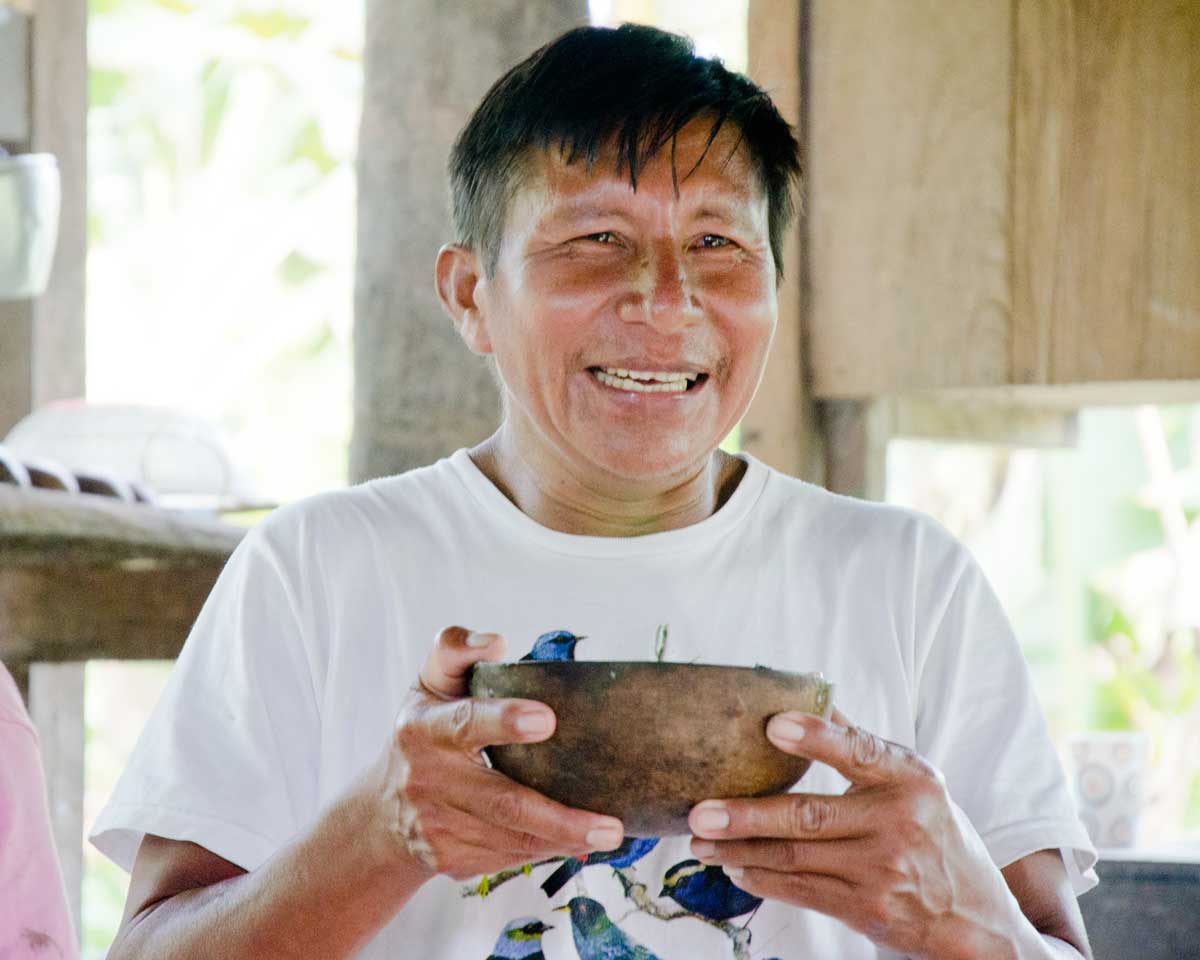 When A Sustainable Trip Isn't Working As Advertised
Our latest trip to the jungle is a perfect example. I spent days reading information about different trips and tours into the Yasuni National Park. After extensive research, I narrowed our choice down to two companies, the Napo Wildlife Center and the Huaorani Lodge. We chose the later for a couple of reasons. They are an ecolodge. Again, no international standards to follow so we had to take this claim at face value. They also advertised cultural exchange via a local guide and visits with the local community. Interaction is important as we didn't want a repeat of our trip to Casa del Suizo where the tourism industry has developed into a show and tell kind of experience. The description of the visit to the Huaorani Lodge also focused on lots of opportunities to see wildlife. We were sold.
Unfortunately, the trip was not what we expected. When I returned home, I spent a long time deciding what to do because I don't want to hurt potential business for the Huaorani. They are straddling a divide as they strive to retain their culture and tradition of nomadic life while the government has forced them to live in villages. They hope tourism may provide a way to survive in a capitalist system. Their experiment with sustainable tourism is largely succeeding (update as of 2022, the Huaorani Lodge is no longer in operation due to oil-related seismic exploration).
Check out Arriving at the Huaorani Lodge and Apaika and Our Huaorani Hosts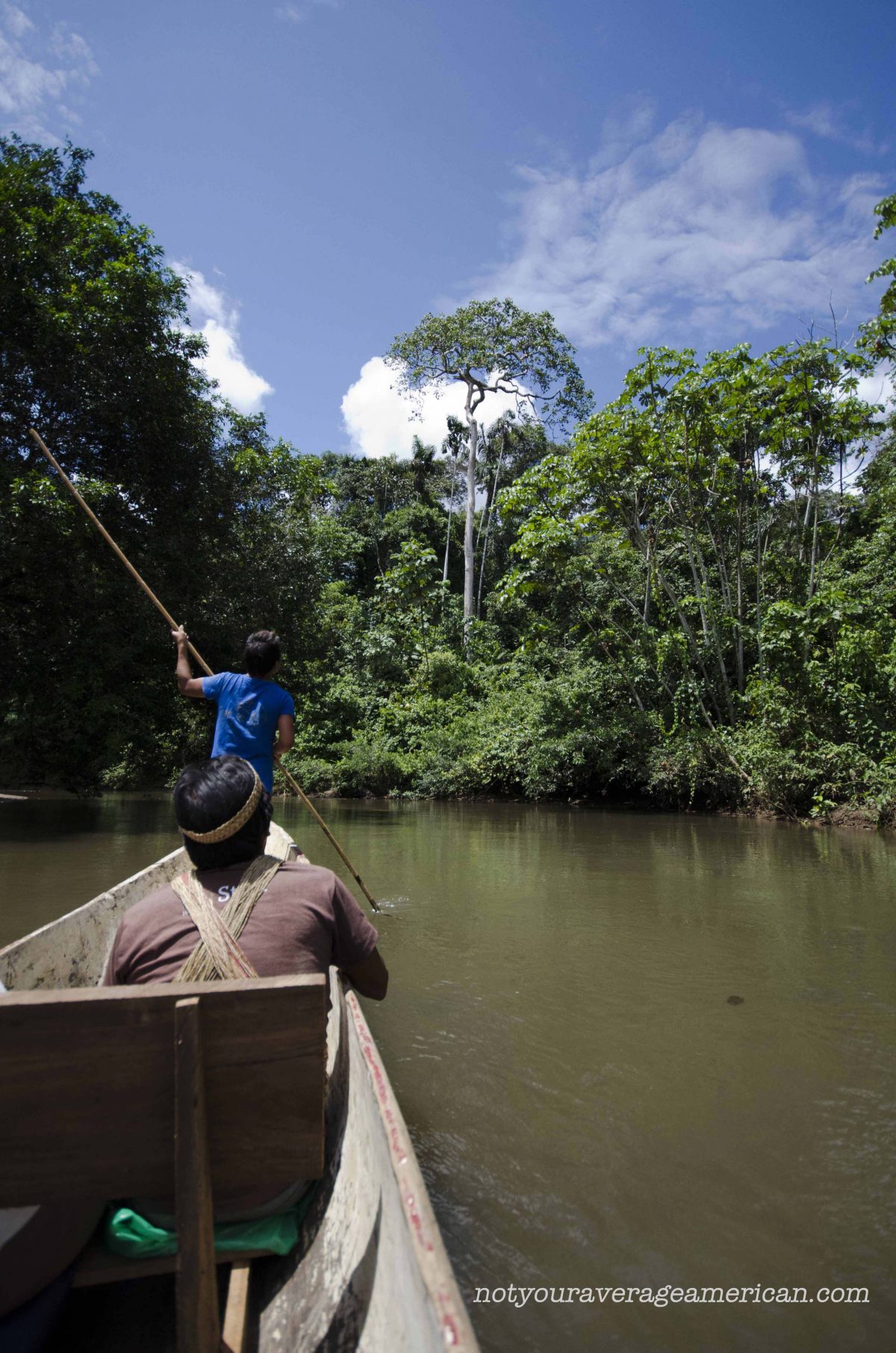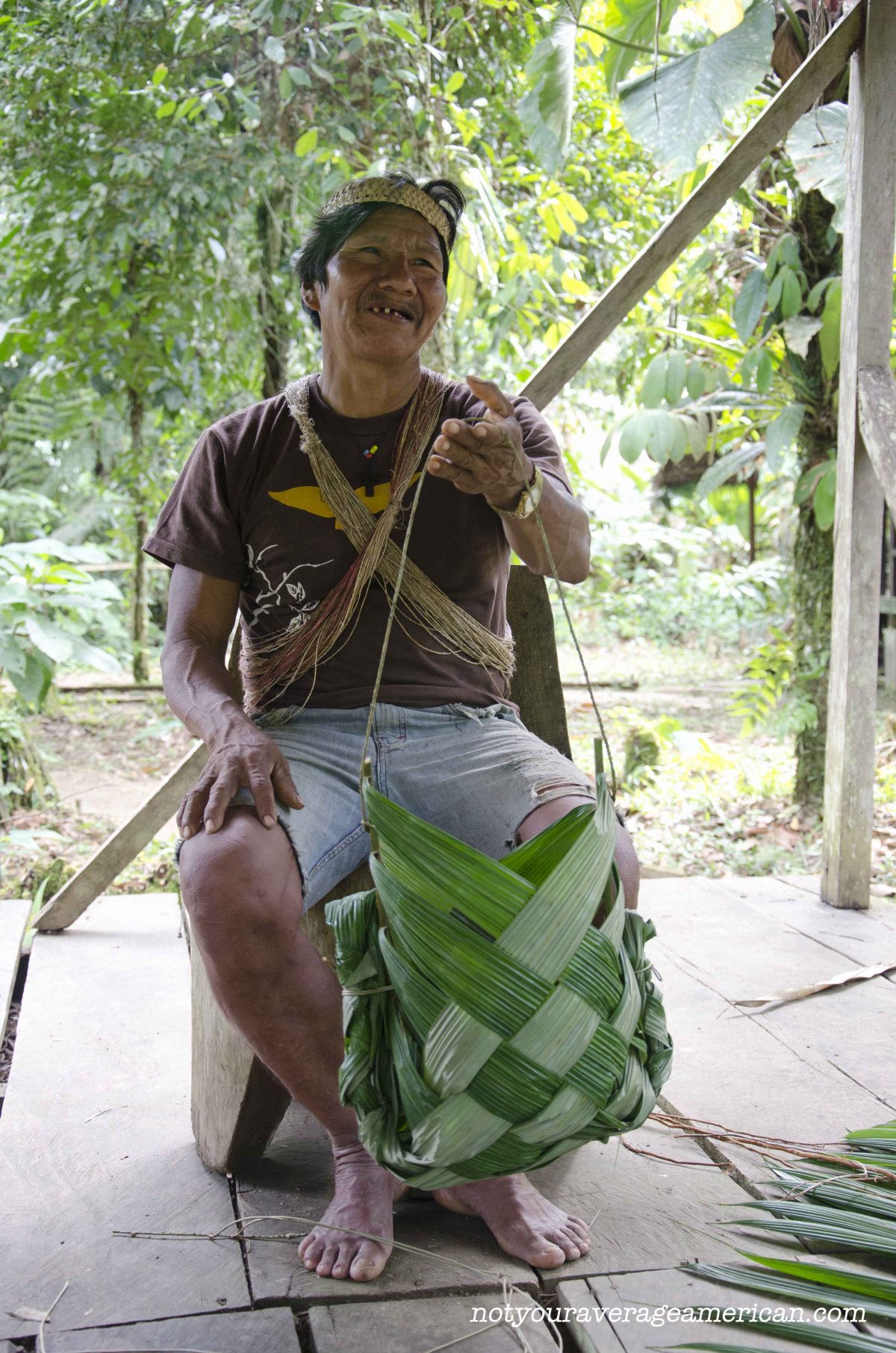 Tourism Agencies Are Part of the Problem
However, the tourism company that arranged for our visit has some work to do. They hired a guide who was supposed to work in partnership with the local Huaorani guide. The partnership part of the equation was seriously lacking. Unfortunately, the relationship felt very paternalistic, which is ironic considering our English-speaking guide was a woman.
For example, she often felt a need to tell us that speaking to the local children was a waste of time as they couldn't understand our Spanish (some did understand and many enjoyed trying to communicate with us). She failed to translate everything our Huaorani guide told us, picking and choosing what she felt to be important. In fact, her translating abilities were only fair. She used her visit to share modern-day pop-culture videos with staff and children, further pointing out what the community lacked by being internet and electricity-free. Finally, she didn't enjoy birdwatching or nature observation. She seemed uninterested in local culture.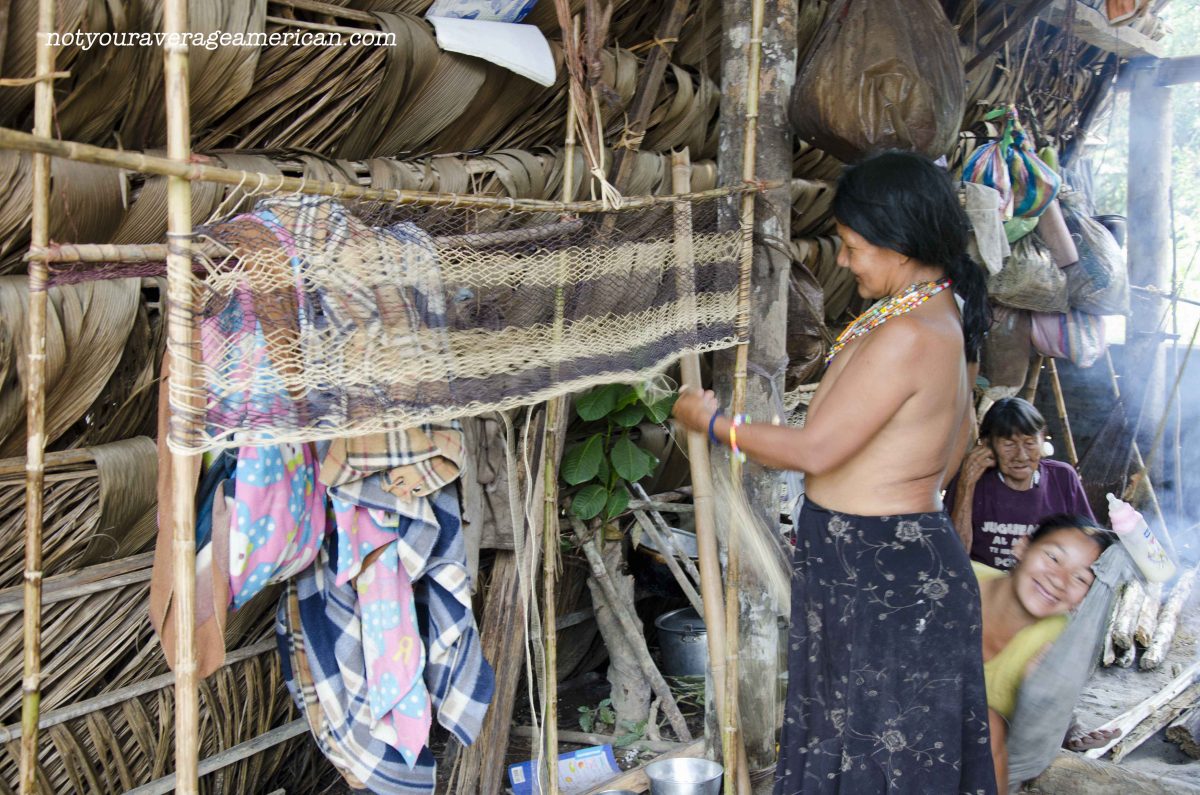 A Good Company Is Responsive To Tourist Concerns
The tour company responded with several emails back and forth and has since decided that they need to better understand the needs of visiting tourists so that they can match guides with the interests of the tourists. Therefore they would match folks like us who wanted to see birds (and other wildlife) with a guide who had the same interests. The guide we worked with will be taking a break from working with the Huaorani in hopes that she will regain some of what the company called the «Wao Magic.» Additionally, the company spoke of starting a better training program for guides as well. This is something that would greatly benefit the partnership. 
Spending Quality Time With Indigenous Communities
Our final day at the Huaorani Lodge was spent differently than that of most tourists. We were returning to Shell via airplane rather than taking the boat trip to Coca. As we waited for the plane to arrive (on jungle time), it gave us ample opportunity to speak with one of the Huaorani who has been working hard to promote sustainable tourism in the area. Shockingly, he told us about so many problems, most related to the relationship with their partner company and some related to working with the government of Ecuador.
His options for solutions are limited. The Huaorani do not have the infrastructure necessary to go it alone. They have little access to electricity and the electricity that exists is solar. Cloudy afternoons make it hard to even charge a camera battery much less a computer. They have no internet. There are no telephones, only satellite radio. A few people own cellphones but we were told they own them to take photos that they later delete as they run out of space on their phones. They have no cellphone coverage in the jungle. All this means that the Huaorani cannot build a successful business model without partners in Quito.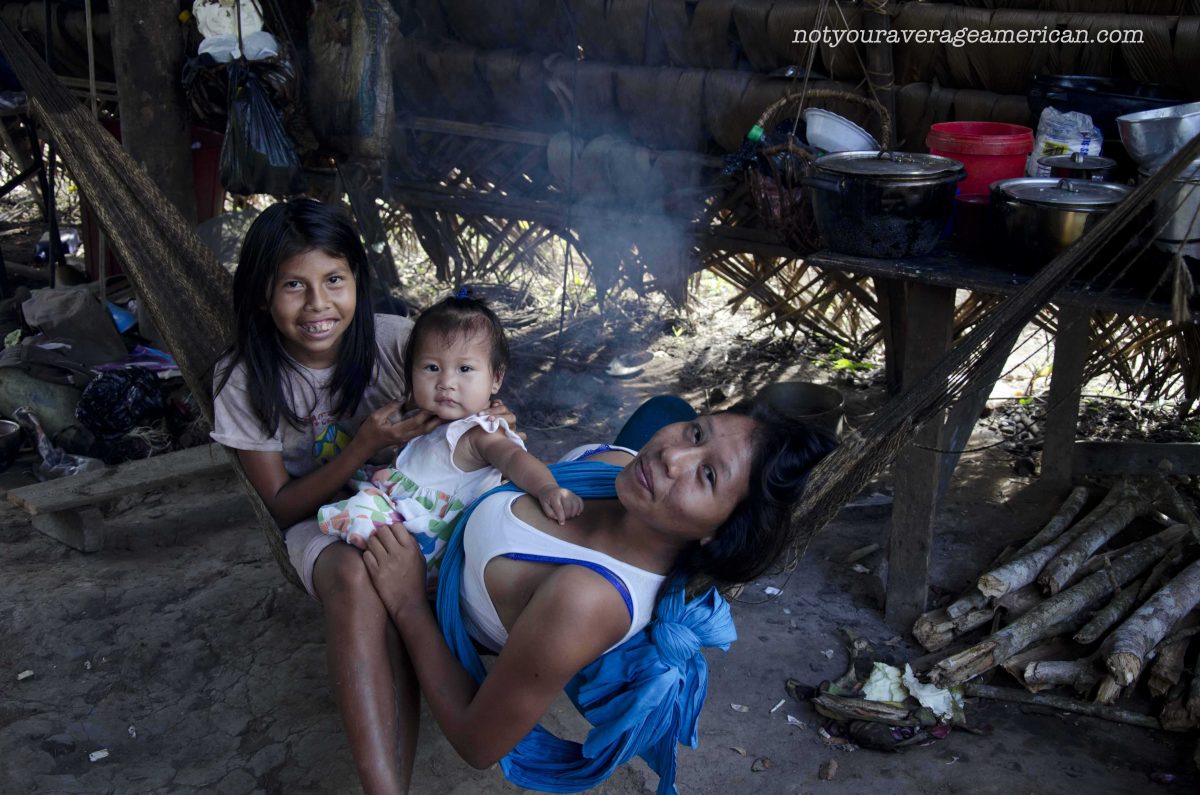 Don't Despair!
I tell you this not to make you wring your hands and gnash your teeth at your own tourism decisions. All we can do is try our best. Nevertheless, when we uncover issues as we travel, it is best we be honest about what we find. Hopefully, the company working with the Huaorani works to find a true partnership sometime soon. They could be a shining example of how sustainable tourism can work right for both sides and how neither partner needs to feel as if they are getting a raw deal. Currently, they are a fair example of a company that is trying hard.