We've had a lot of fun trying the many different varieties of ají, the hot sauce made with tree tomatoes and hot peppers. I've already shared two different recipes, one very traditional and the other with the small addition of peanut butter. Today, I want to share my own concoction, Ají with Ginger. I made this to serve with fish though it goes nicely with many other foods. I highly suggest that whatever you serve it with is accompanied by either rice or quinoa to help temper the heat of the sauce.

Ají with Ginger
5 small tree tomatoes (or 2 to 3 large ones)
1 small onion, minced
1 inch of ginger root, peeled and minced
1 clove garlic, peeled and minced
1 red hot pepper, minced but seeded only if you want to reduce the heat.
1 T of minced parsley or cilantro
1 tsp of olive oil
salt and pepper to taste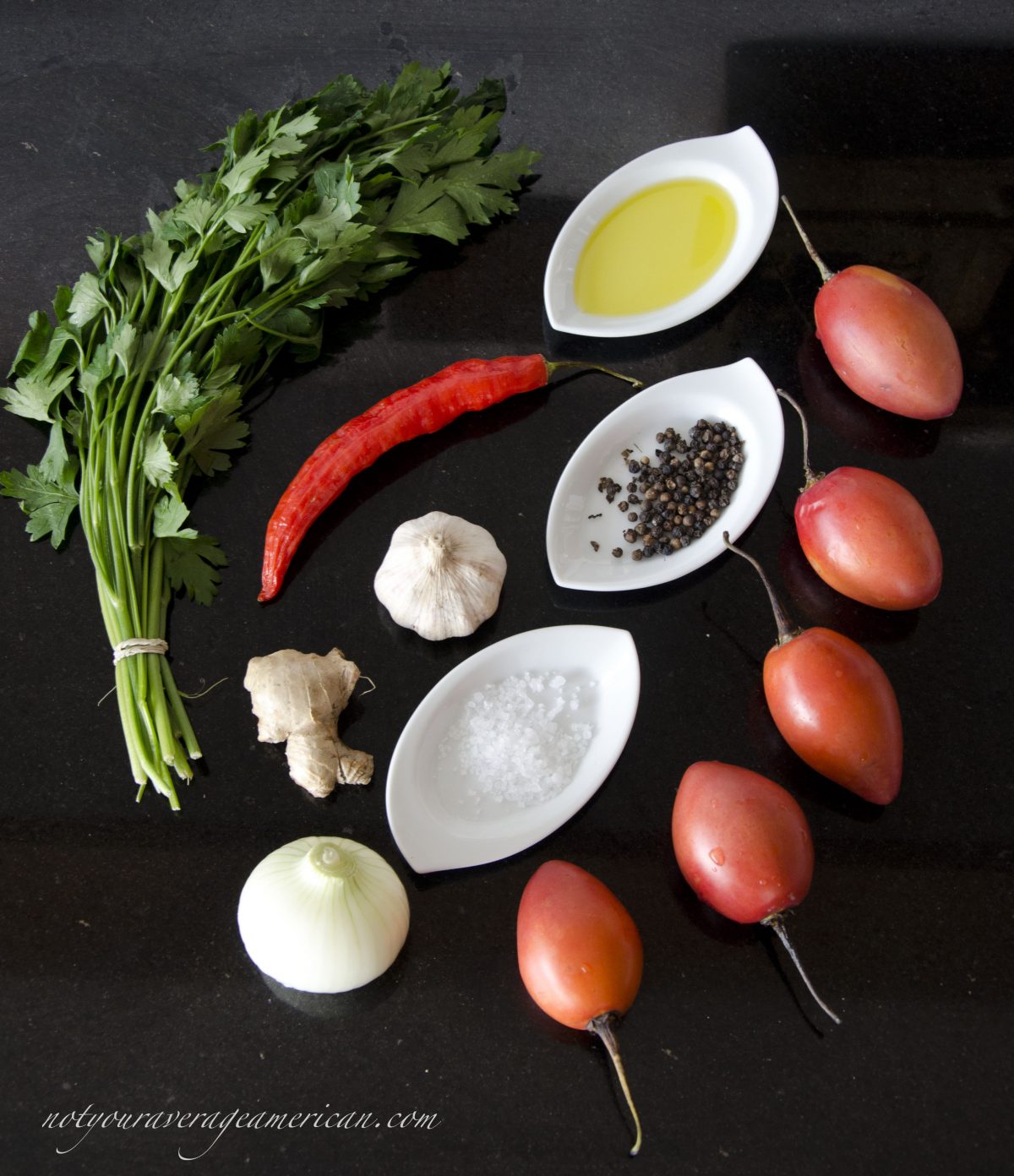 Bring your tree tomatoes to a boil. Cook until soft. One indication is that the skin will split. Another is to insert a knife to see if the flesh is soft. Either way, this should only take a few minutes.
In the meantime, prepare the rest of your ingredients by mincing the onion, garlic, ginger, and hot pepper. This can be done together in a small food processor.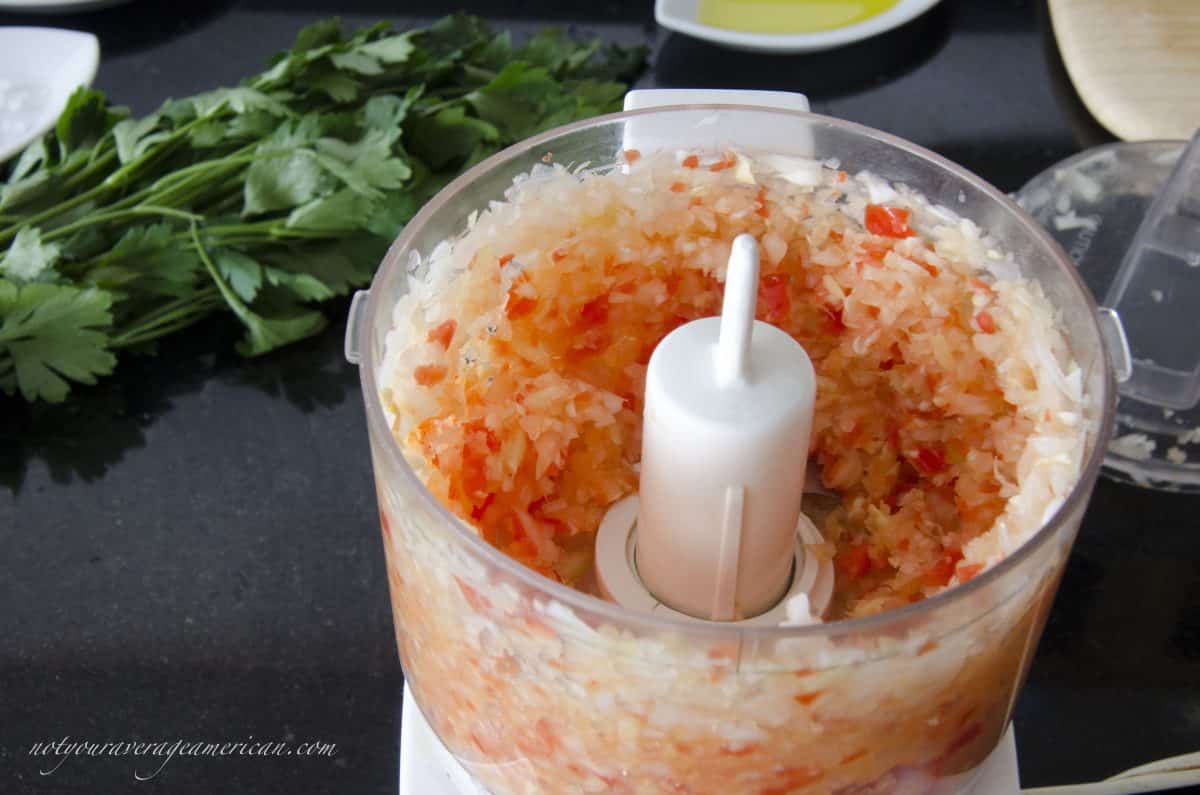 After the tree tomatoes have cooked, drain them, let them cool enough to handle by hand, then cut them in half, seed them, and scoop the pulp from the skins.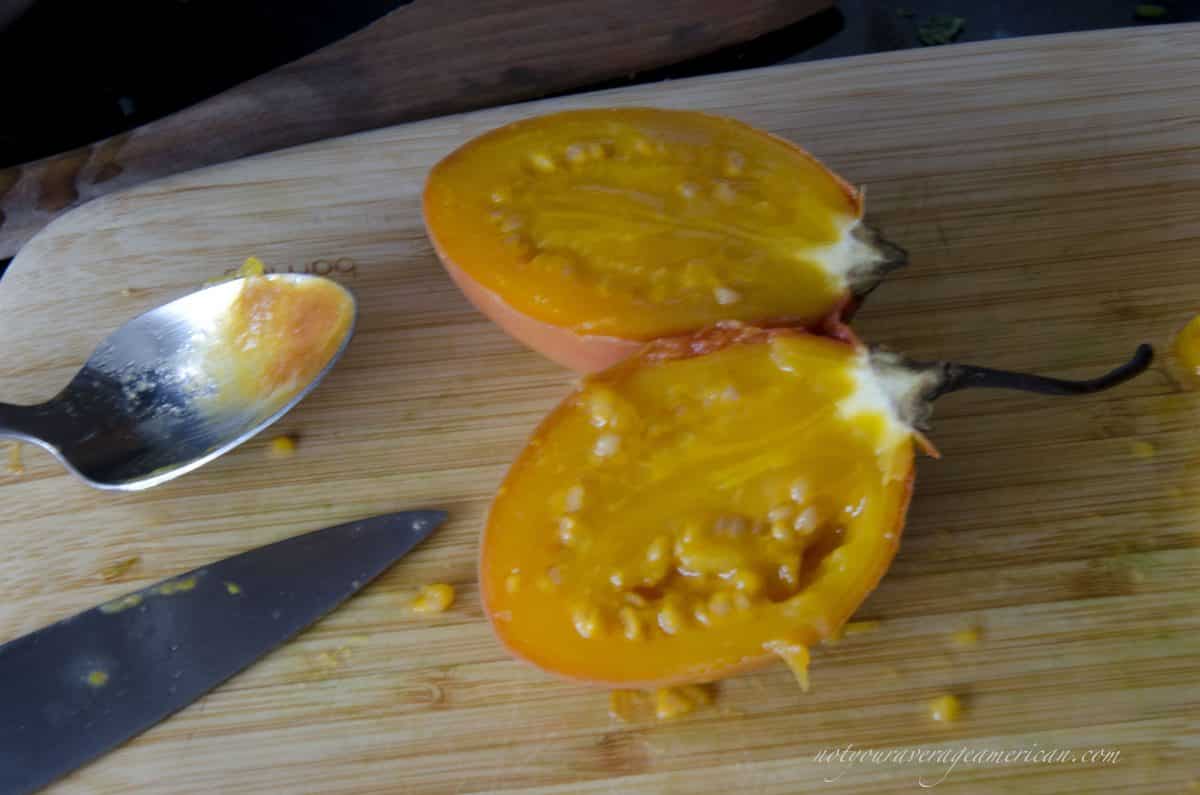 Place the pulp into a blender and add 1 to 2 cups of cool water. The less water you use, the thicker your final sauce.
After the mixture has blended, add the minced mixture and blend once more. Remove and place in a bowl. Add your parsley or cilantro and stir. You don't want to process the green herb in the blender as it can change the color of the final ají.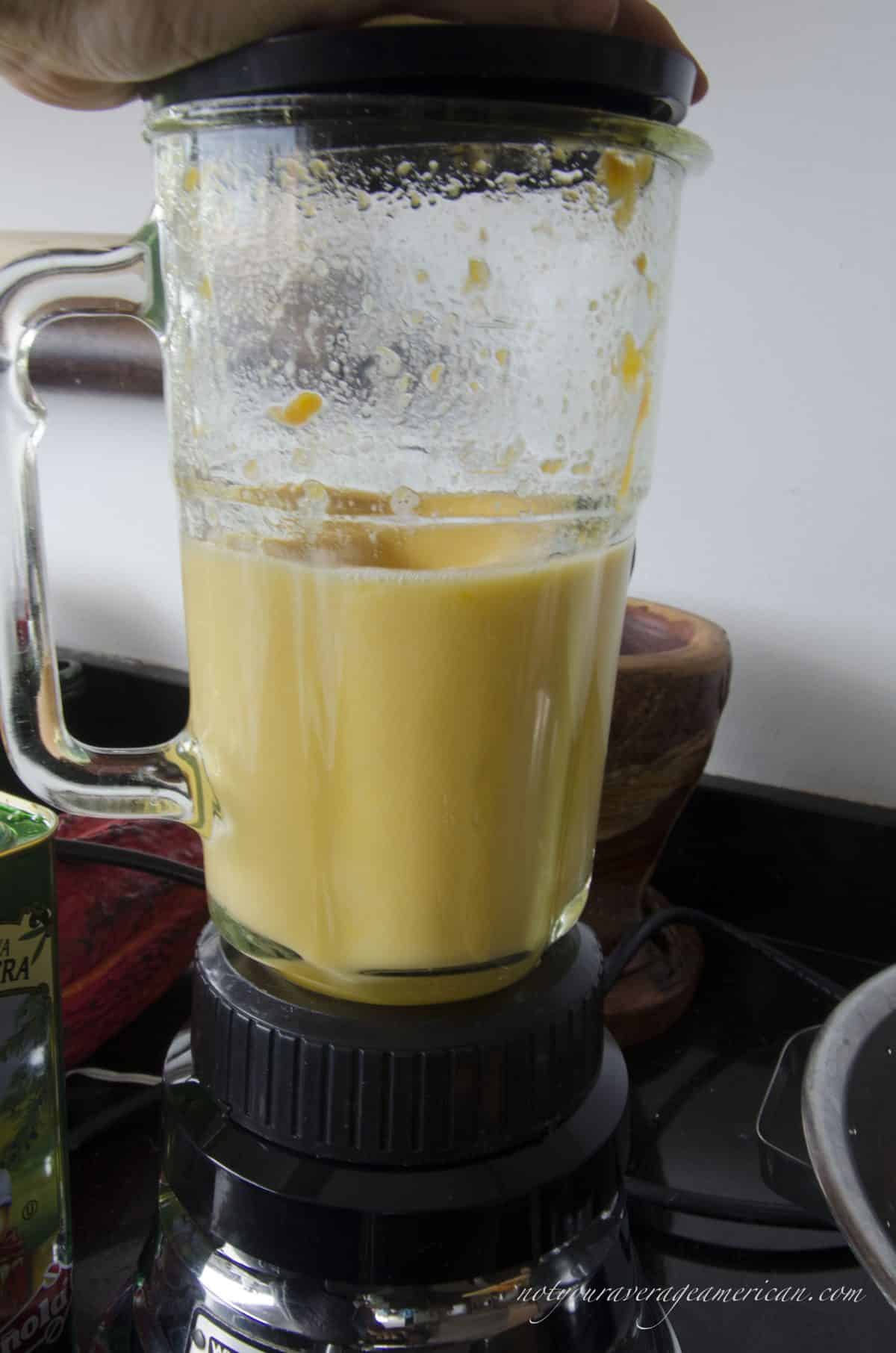 Your final dish should be a beautiful golden orange or yellow with flecks of color from the onion, hot pepper, and parsley or cilantro. The ginger and garlic add an undercurrent of Asian flavors that blend very well with the subtle sweetness of the tree tomato and the heat of the hot pepper. Enjoy!
This article was originally published in May 2014. It has since been updated with new links and some minor editing.