At almost every restaurant in the Sierra, we have found a Ecuadorian hot sauce on every table. It's called 
aji
. The literal translation is simply hot pepper but
aji
is so much more. It's fruity and spicy at the same time. It adds a little flavor to just about any dish. And it is the main that Ecuadorians spice their food… Ecuadorian hot sauce is more popular than salt and that's saying something!
Every aji I've tasted has some ingredients in common: the tree tomato or tomate de arbol, red onion, hot peppers, a little salt, and a little oil. But every chef seems to offer their own twist. I've already shared one recipe that was inspired by a chef at the Swiss Hotel, where we spent our first few weeks in country. This time, I'm going to share a recipe from the chef at a small lodge tucked away behind Cotopaxi National Park, Los Mortiños. He has a secret ingredient that made his aji the best I have yet tasted in Ecuador.
Ají de Los Mortiños
2 tree tomatoes (tomate de arbol or tamarillo pulp by Goya found in some Latin American grocery stores)
2-3 hot peppers
1 red onion
1 tablespoon of natural peanut butter (or more to taste)
parsley
salt
vegetable oil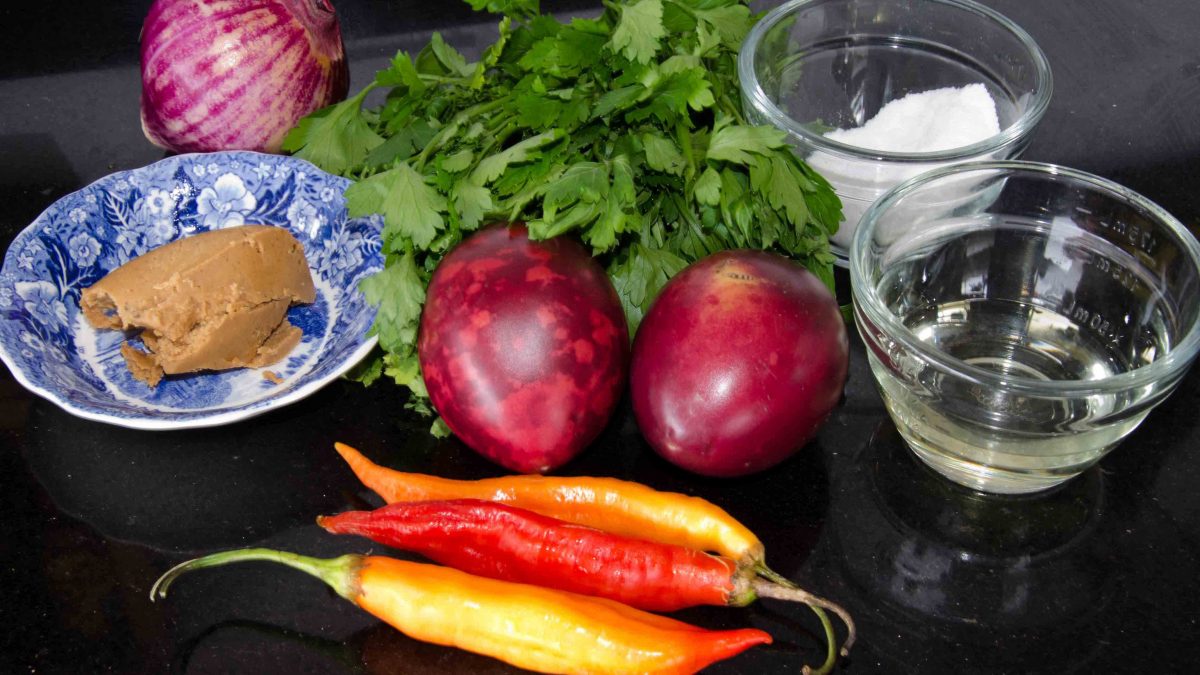 Place the tree tomatoes in a pot of boiling water and cook until the skin splits. Remove from water and let cool. Remove the seeds and the skin. Place the pulp in a blender or food processor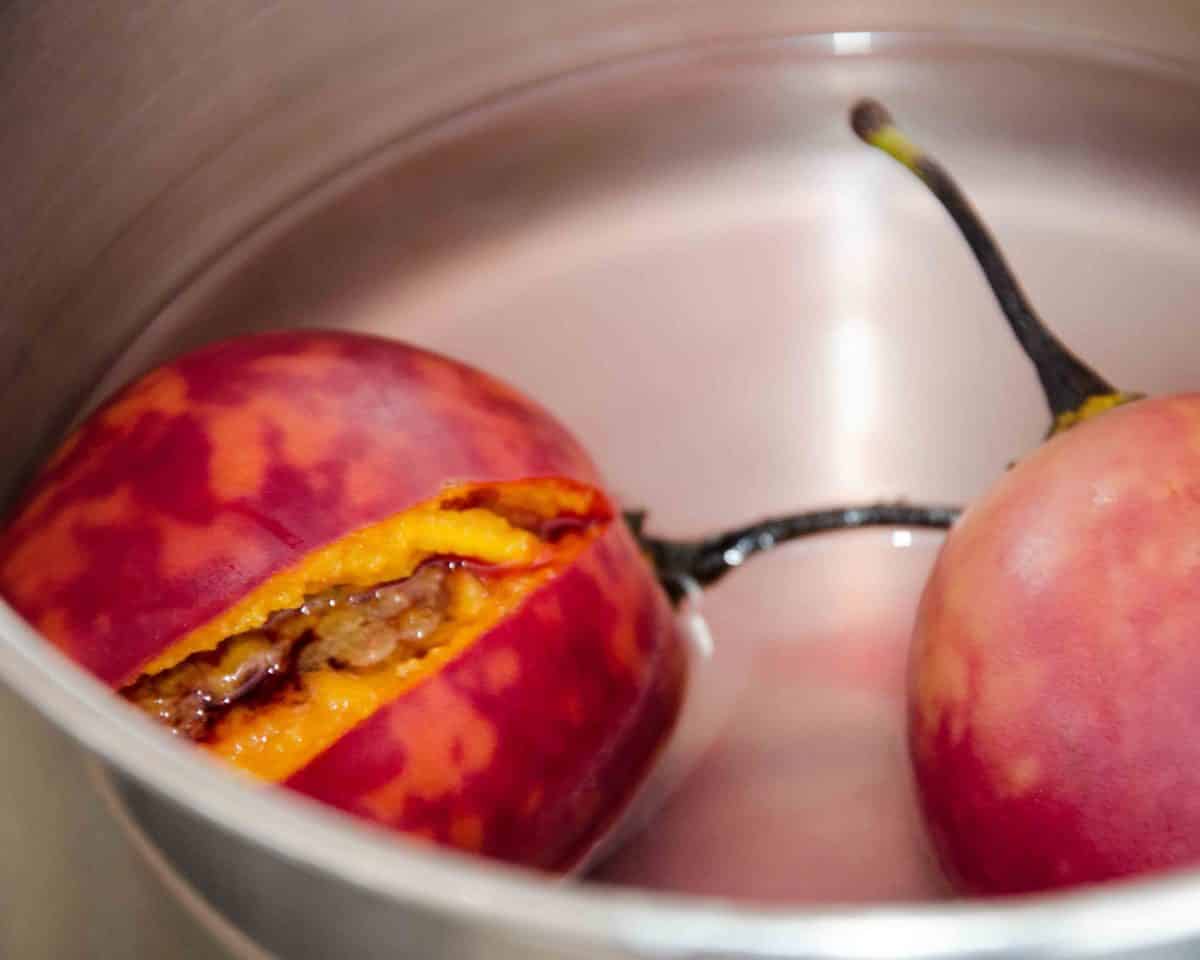 Seed the hot peppers unless you want this super spicy. Dice the red onion and place it in a sieve over a bowl.
Mince the parsely and set it aside.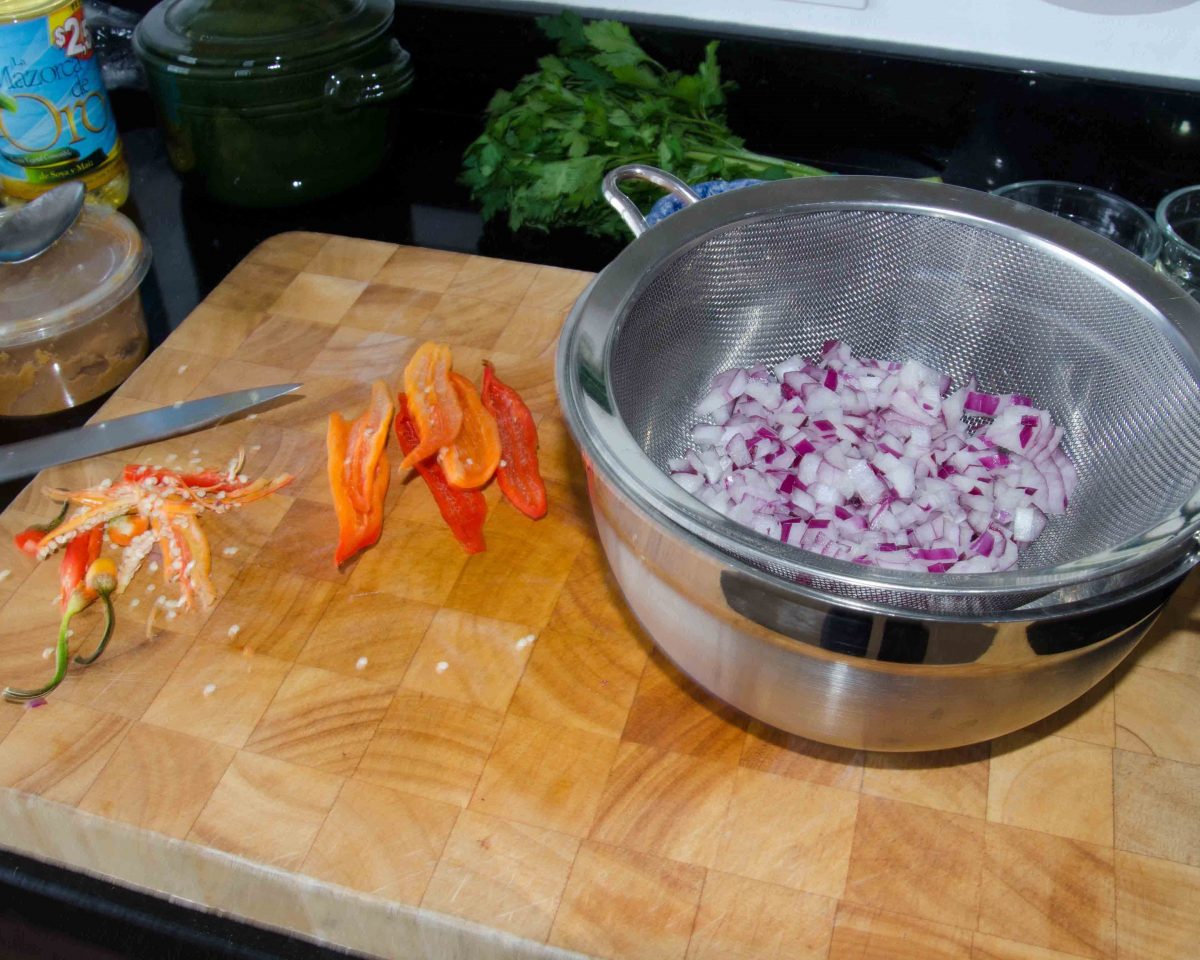 Poor boiling water over the onion to soften it. This removes some of the harsh flavor you can sometimes get from a strong onion.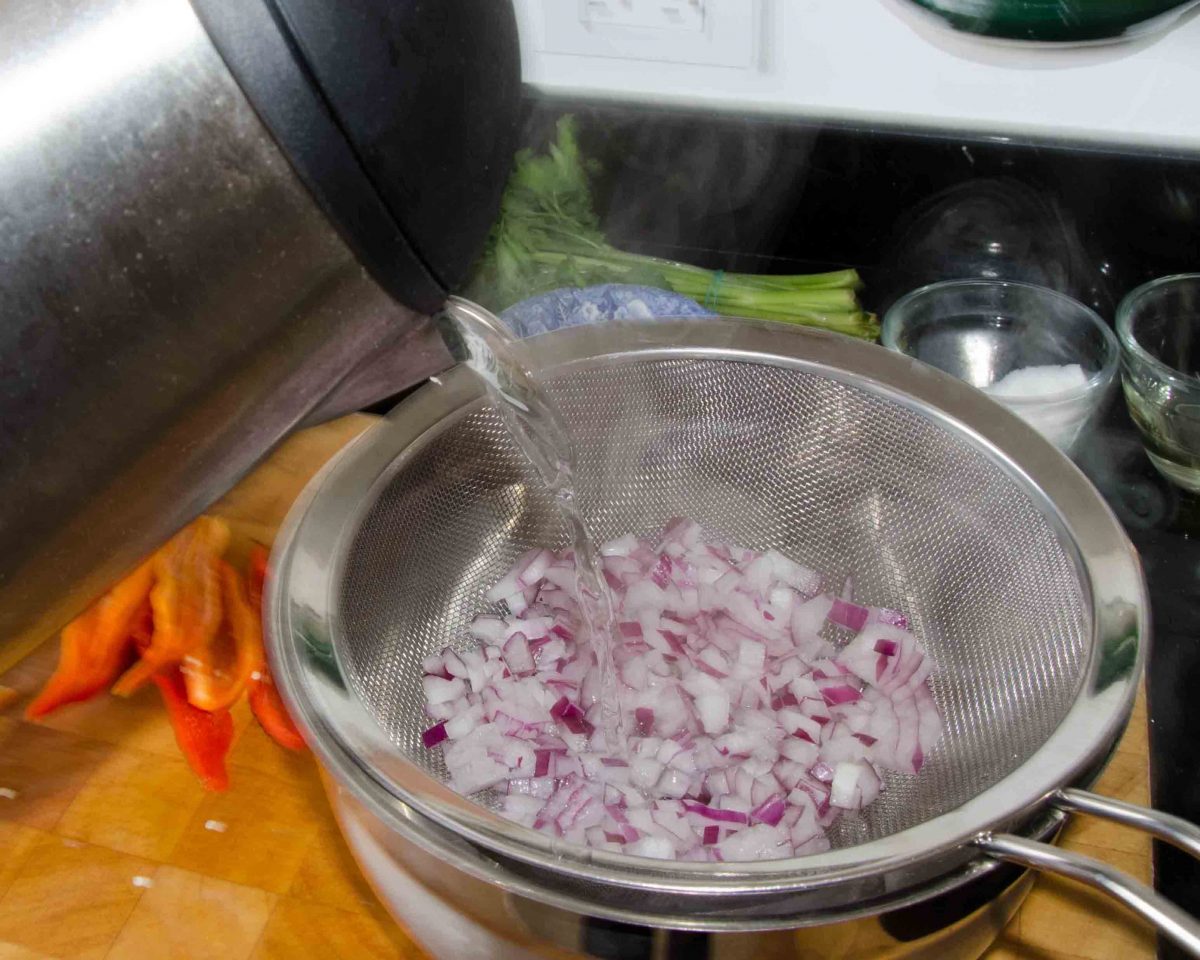 Place the pulp of the tree tomatoes, the hot peppers, the onion, the peanut butter, salt, vegetable oil, and 12 liter of water to a blender. If the sauce seems too thick, add a little water. It will thicken a little over time. Tree tomatoes seem to be high in pectin. Fold in your minced parsley and, ta-da, you have a new version of Ecuadorian Hot Sauce, Ají a los Mortiños.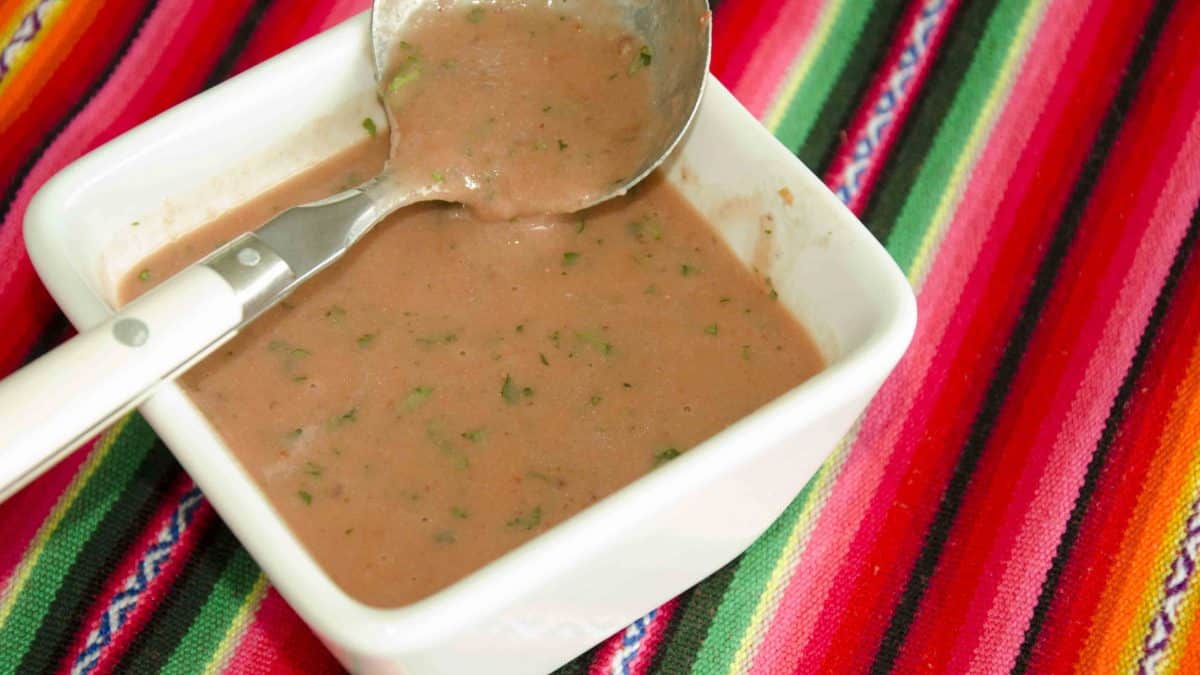 This article was originally published in February, 2014. It has since been updated and reformatted.