A surprisingly good place to see birds and iguanas is at the Botanical Park in Guayaquil. They must be attracted to the large trees that provide shelter on hot, muggy days. Which also makes this a nice place for tourists. The botanical garden sits atop a large hill, providing views of the flat city below and capturing slight breezes that make strolling along the trails rather pleasant.
When you arrive, make sure you check the surrounding trees for iguanas. We saw two kinds, an iguana the size of a large dachsund with a golden body and striped tail and his smaller cousin, a green iguana with a remarkably long tail considering his more dainty size. Though dainty is probably debatable. He'd still give your small lap dog trouble in a fight.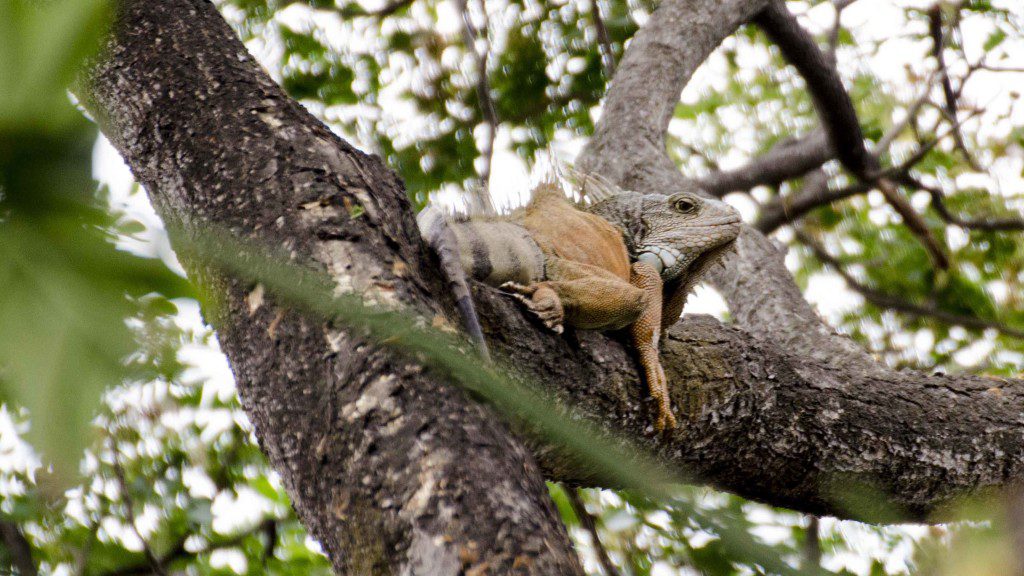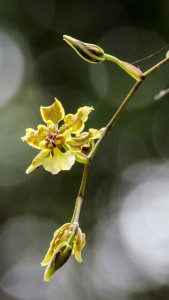 There is a small entrance fee but it's well worth the cost. Inside, you can wander trails that take you by a lovely collection of orchids, native fruiting trees, cactus, and other ornamental plants. There is a small menagerie with tamarin monkeys, parrots of several kinds, and a few fish in a pond. Some of the wild birds seemed attracted to the parrot cages and would sit in branches nearby. Up to 73 different species of wild birds have been identified here. We saw Amazalia Hummingbirds flitting around a giant tree covered in bright orange blossoms. The air literally buzzed with their activity. We spotted a Whooping Motmot, his turquoise blue and bright green feathers shining through the undergrowth. We saw woodpeckers and tanagers and many other birds that were so quick to move that we didn't identify them. But I could easily see this being a birdwatcher's paradise early in the morning or late in the afternoon.
The park itself is dated and could use some loving care. But that didn't detract from our time there. It is a place we would definitely visit again, if only to capture more great pictures of the wildlife.
The park is open daily, Monday through Sunday from 8AM until 4pm. If you would like to call ahead to check on hours on holidays, their telephone numbers are 593 (04) 289-9689 or 593 (04) 289-9933.
[ready_google_map id='16']