On our recent trip through Southern Ecuador, we met lots of new birds! One of the cutest was the El Oro Parakeet ((Pyrrhura orcesi)), a small member of the parrot family (Psittacidae). Recognized as a species in the 1980s, these birds are fairly new to the birding world. Unfortunately, they are also endangered. Their habitat is under constant threat from human encroachment. Worse, they make popular pets. Poachers for the illegal pet trade hunt and sell them for profit. That makes for a deadly combination. 
The Jocotoco Foundation's El Oro Parakeet Project
In the 1990s, the Jocotoco Foundation purchased land in southwestern Ecuador in order to protect habitat in severe danger of becoming cattle pasture. They did so to protect two endangered species, the El Oro Parakeet and the El Oro Tapaculo. In fact, half of the global population of El Oro Parakeets lives in the protected reserve. That means only about 250 parakeets are protected. Moreover, it is unclear if birds outside of the protected zone are reproducing, making Buenaventura an evermore important habitat to protect.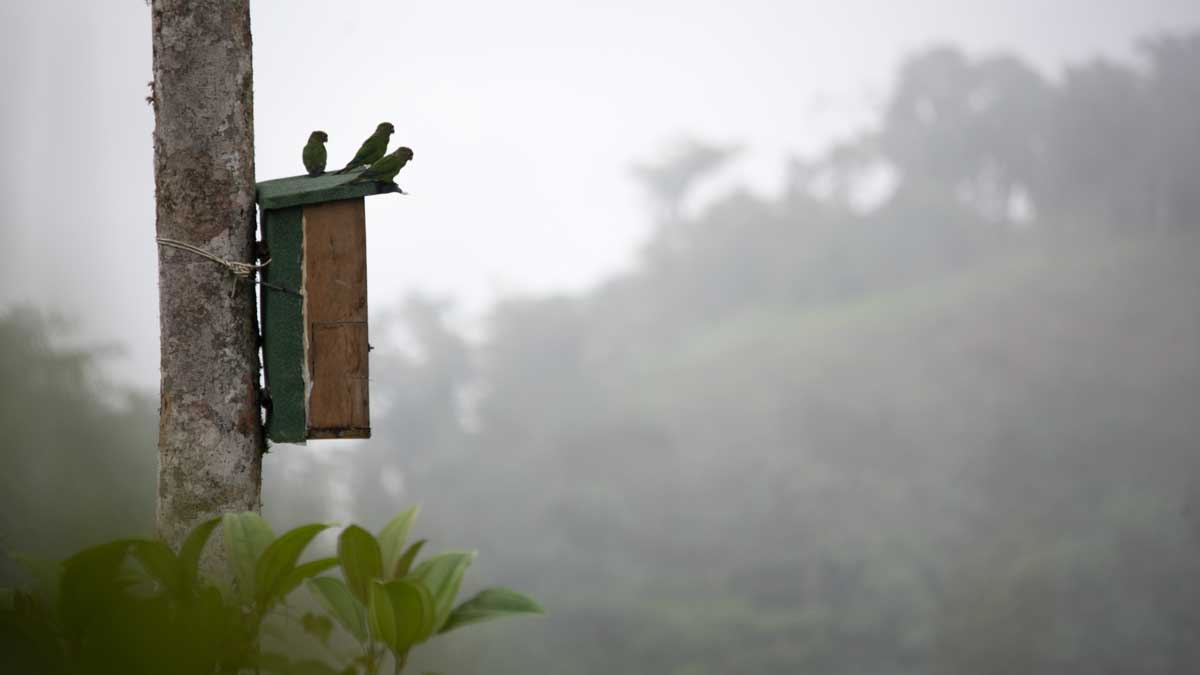 Recently, the foundation added the land of a former cattle farm to the reserve, providing an example of reforestation to residents of the El Oro Province. That same land also provided for the addition of an easily accessible hummingbird garden near the town of Piñas. Visitors flock to the garden to see a wide variety of hummingbirds. While there, they have the opportunity to read learn about the importance of saving this rare habitat. Hopefully, Buenaventura Reserve's example will spur future conservation and increased tourism to the region.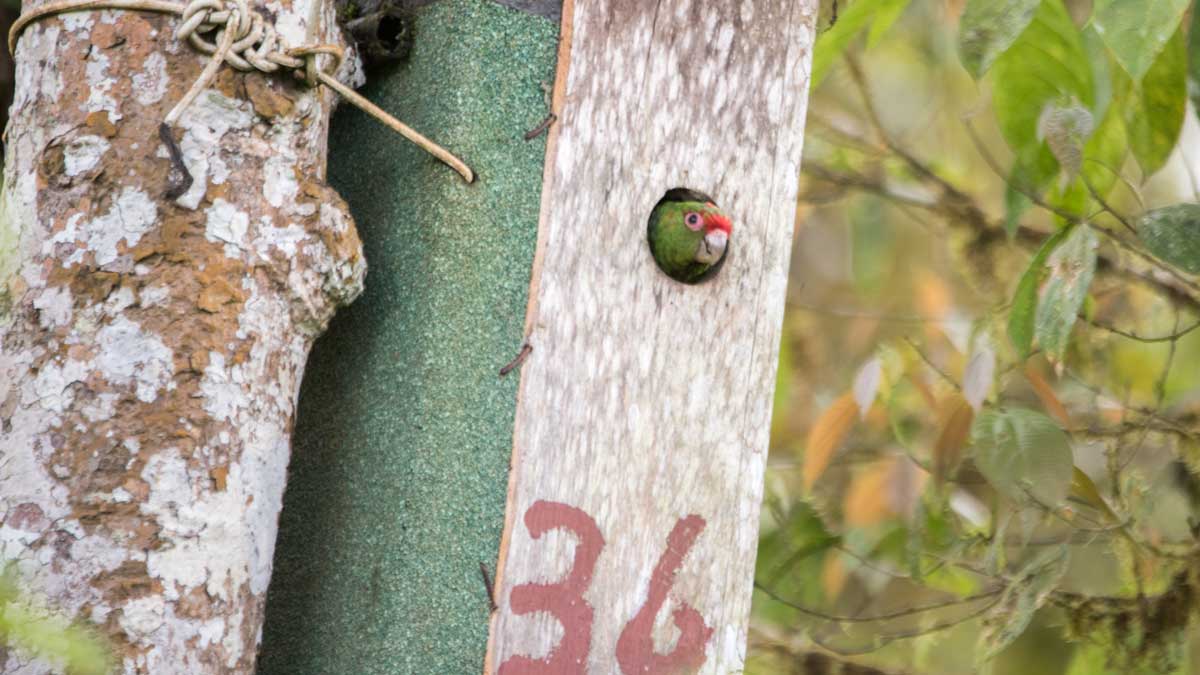 What Does the El Oro Parakeet Look Like?
The El Oro Parakeet is a gorgeous bright green bird. Its green wing has a splash of orange-red with a bar of blue-green along the leading edge. Its tail sports a few red feathers. Additionally, the males have a bright-red forehead. 
Those of you who speak Spanish might be surprised that the El Oro Parakeet isn't golden yellow. After all, the word oro means gold (dorado means golden). However, the parakeet is named for the El Oro Province of Southern Ecuador. In turn, the province is named for the mineral found in the mountains and rivers of this part of the Andes. Sadly, that means it isn't just deforestation from cattle farms that is a problem for the parakeets. There is always the potential threat of mining.