There is one hike always worth taking at Cotopaxi National Park, the trail around Limpiopungo. No matter what the weather, you're guaranteed to see small finches and wrens hopping up and down the trail. Larger waterfowl and shore birds congregate in the many small ponds and marshy areas. You're also guaranteed stunning vistas of the surrounding mountains and of wild horses on the paramo. If the weather is clear, you might even be fortunate enough to catch at least a glimpse of the majestic Cotopaxi Volcano.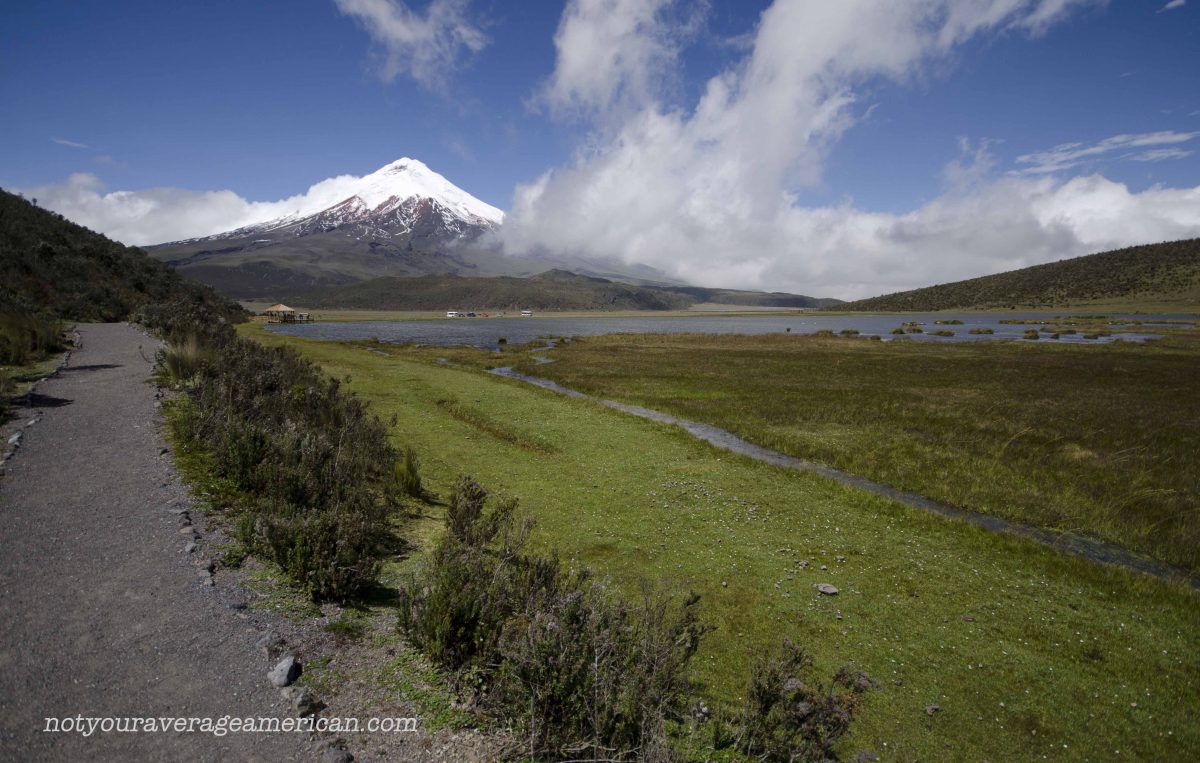 Each time we've visited, the weather has changed rapidly and the ever-present clouds weave in and out of the mountain valleys and make each moment unique.
Laguna Limpiopungo
Only about a 20-minute drive from the south entrance of Cotopaxi National Park, Laguna Limpiopungo is easy to find. A well-marked spur road off the main road through the park directs visitors to a large parking lot with immediate views of the wetlands. Even if you don't hike, the stop is worthwhile, especially if one of the herds of wild horses is nearby.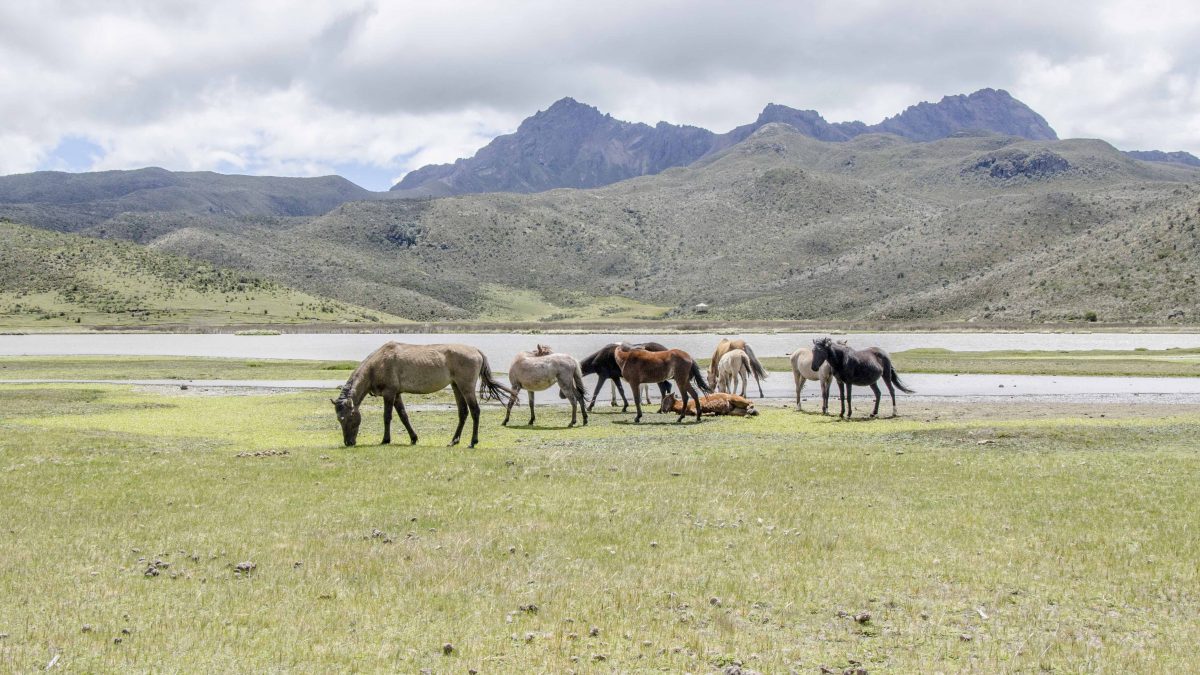 Hiking Laguna Limpiopungo
The trail around the lake takes about 1.5 hours. The trail is well maintained and practically flat, making it a perfect hike for those that aren't handling high altitude well.
Bring a lunch in your daypack and you can sit under a shady gazebo about one third of the way into the trail. And, if you're lucky, you may spot rabbits near the small bridges about midway through. At the end, beware of the cattle. They roam at will and though they have never charged us, they do tend to own the trail. Just give them wide berth!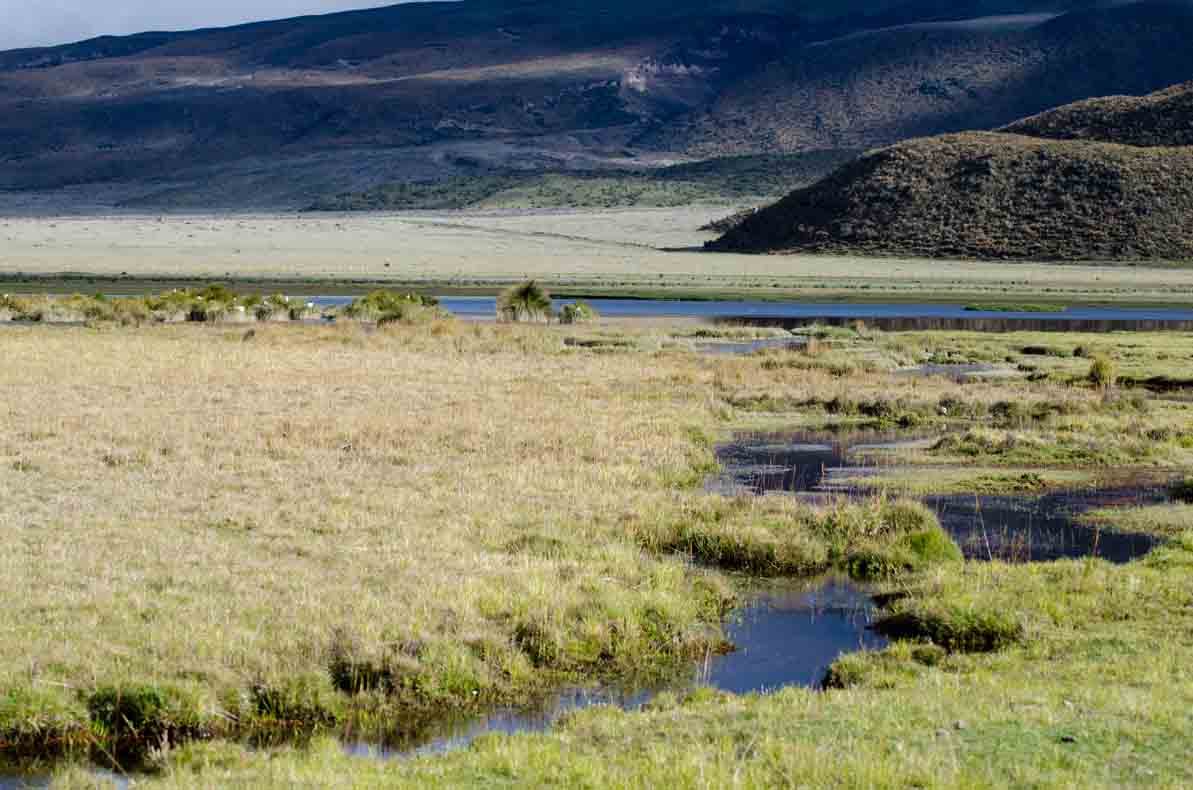 If you are looking for a shorter trail, consider hiking out to the first or second gazebo and back. The views towards the volcano from the gazebos are stunning on a clear day. Additionally, the further you walk away from the parking lot, the more likely you are to see a little wildlife. Hummingbirds visit the many flowering bushes on the hillsides, the Plumbeous Sierra Finch eats seeds along the path, and the Andean Lapwing hides in the low scrubby grass. This is a place where keen observation skills can lead to delightful discoveries.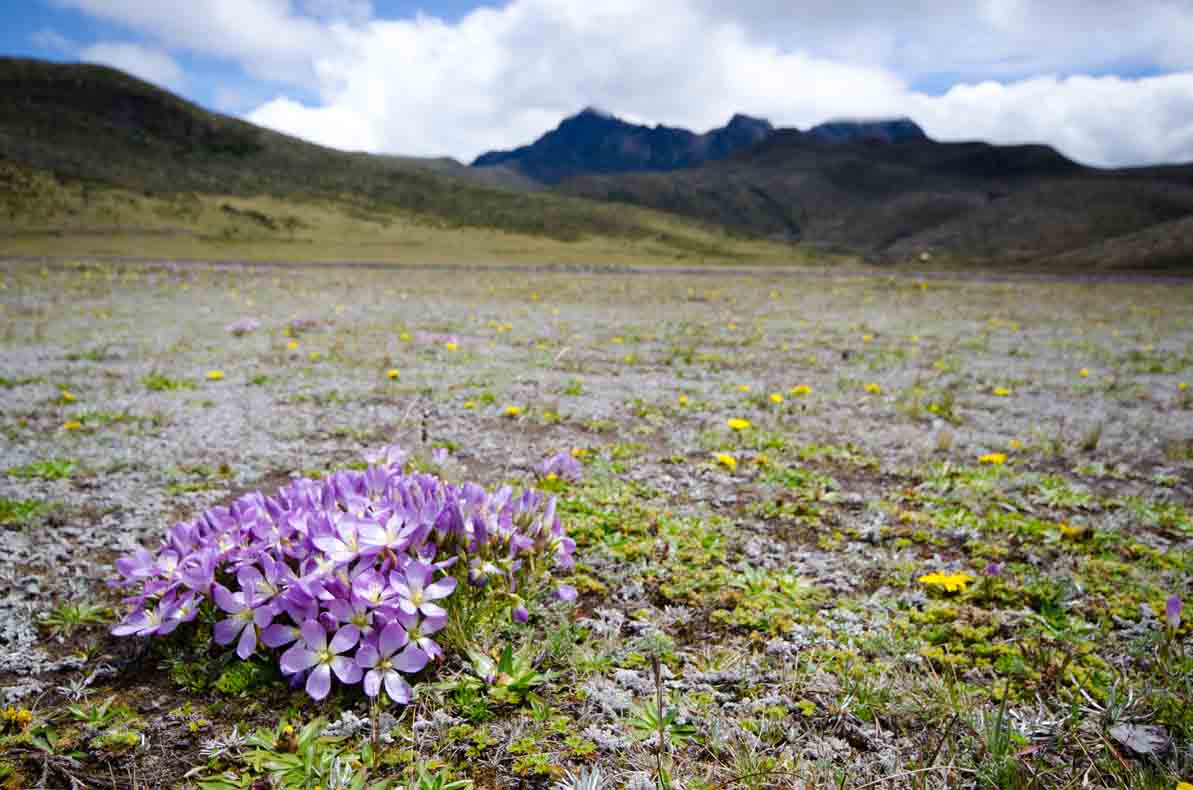 El Refugio
Desde la entrada principal, siga la carretera principal. Dirígete a la derecha en la intersección que se dirige hacia Tambopaxi y la entrada norte.
Desde la entrada norte, siga la carretera y gire a la izquierda en el cruce.
Limpiopungo
El camino de acceso a Laguna Limpiopungo está justo al lado de la carretera principal que atraviesa el parque. Si ingresa por la Entrada Norte, gire a la derecha en la carretera principal como si se dirigiera a la Entrada Principal del parque, no hacia el Refugio.
Pucará Salitre
El Salitre de Pucará se puede encontrar utilizando carreteras secundarias accesibles desde la entrada norte del Parque Nacional Cotopaxi.
Información para su viaje
Prepárese para el clima frío, incluso en días hermosos. La nieve y la lluvia pueden ocurrir en cualquier momento. Lleve mucha agua y bocadillos de alta energía. Prepárese para dejar de caminar si alguien en su grupo exhibe signos de mal de altura.
Dirección en auto, use WAZE y busque Refugio Cotopaxi, Cantón Latacunga, Pichincha; para Limpiopungo, busque Laguna de Limpios, Pichincha, Ecuador.
Dirección en transporte público Desafortunadamente, no hay excelentes opciones de transporte público que permitan llegar, caminar y salir de Cotopaxi el mismo día. Recomendamos alquilar un conductor y un automóvil o pasar la noche en un albergue cercano. Está prohibido acampar mientras el volcán está activo.