Even as Ecuador becomes known for
 growing some of the best specialty coffee in the world, finding that great coffee in country is a different story. Futhermore, convincing owners of small restaurants and hotels, especially those in rural areas to serve locally grown and roasted coffee beans is an uphill battle. It's one I plan to tackle as we grow our connections with Ecuadorian small business owners.
In the meantime, here's a quick run down of the good, the bad, and the ugly about preparing coffee in Ecuador.
Nescafe
When instant coffee was introduced at the turn of the 20th century, it was a novelty item. It didn't take off until the 1930's when Nescafe perfected a method by drying coffee extract that resulted in a smooth cup of joe.
A majority of Ecuadorians still drink instant coffee at home and when vacationing in country. Small hotels and family run restaurants keep instant coffee at the ready, much like a sugar jar. When you order a cup of coffee in these establishments, you will be asked «con agua o con leche» (with water or with milk) and your answer will determine whether a coffee cup of hot water or hot milk arrives at the table. You will then add instant coffee to taste.
According to Ecuadorian Ximena Cardoso-Sloane, the best brand of instant coffee is Colcafé. So if you find yourself with very few options, it might be a good idea to have a small jar of Colcafé in your travel bag.
Esencia de Café
The first time I drank esencia de café, I had no clue what it was. I was in a restaurant and the waiter delivered a cup of hot milk. I looked for the jar of instant coffee and couldn't find it so I asked the waiter. He looked at me like I was crazy and pointed to a cruet of dark liquid, like black balsamic vinegar, sitting on the table. He told me to add that to my cup of hot milk. It was an essence of coffee, a syrup-like substance made from a concentrated brew of coffee.
I've since learned from one of our regular readers that Ecuadorians call this essence tintura. A coffee made with hot water and tintura is called una tinta.
I think Ecuadorians are shocked when they watch my husband flavor his coffee with the essence. He is likely to use half of the contents in the cruet, a fact that is probably true for most Americans who like their coffee strong.
Different restaurants make their essence in different ways. One popular method is to use a stove-top espresso machine.  Esencia de cafe is offered in many traditional establishments in Historic Quito, like the Hueca de Cantuña.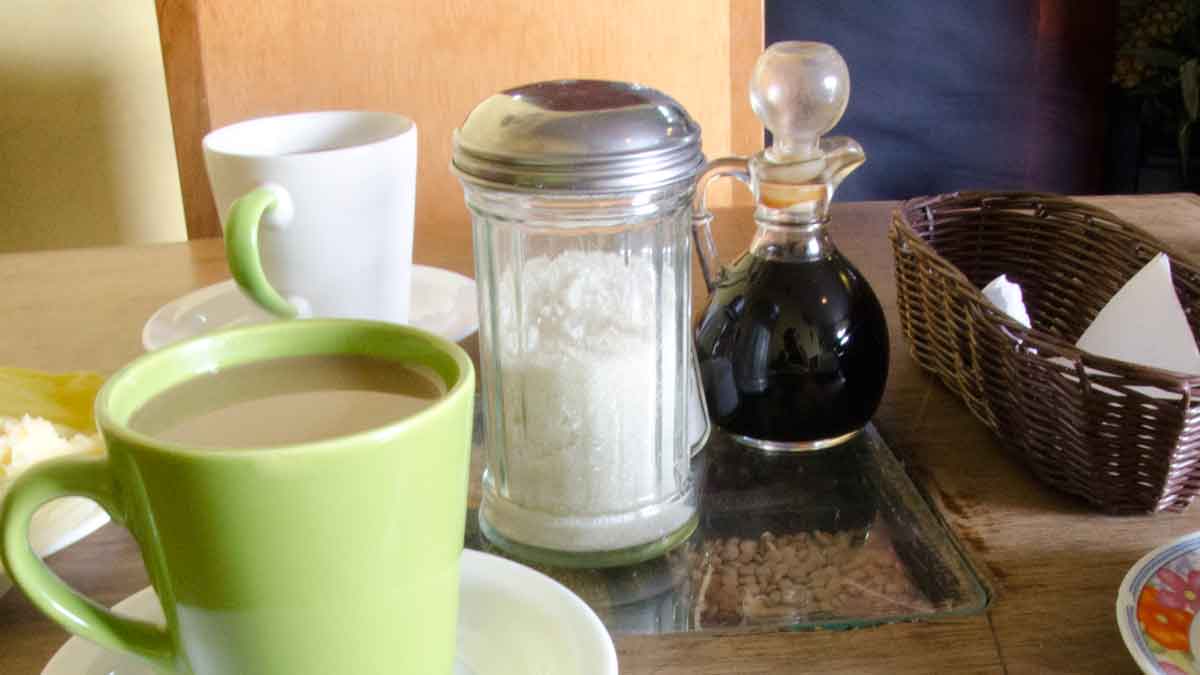 Café Pasado
In some places, café pasado is drip coffee, like most Americans drink at home. But it can also be coffee made in a percolator. Or coffee poured through a filter, also called café filtrado. However, if you are in a traditional restaurant or hospedaje, there is a good chance the café pasado is made in a big cooking pot on the stove.
Ground coffee is placed in a large muslin bag attached to a metal or wooden handle that can rest on the pot rim while the bag steeps in the simmering water. The best café pasado I drank while in Ecuador came from Pacto, a small community that is new to the burgeoning coffee scene in Ecuador. The owner of the hotel where I stayed made an excellent cup of coffee from beans grown and roasted in the neighborhood.
If you would like to try this coffee in Quito, check out the small hole-in-the-wall cafes on Juan José Flores near the street bordering the San Marcos neighborhood. One in particular will have this coffee alongside colada de zapallo (hot milk flavored with pumpkin), colada morada (hot fruit drink thickened with blue corn flour), and pancakes made from corn and stuffed with cheese.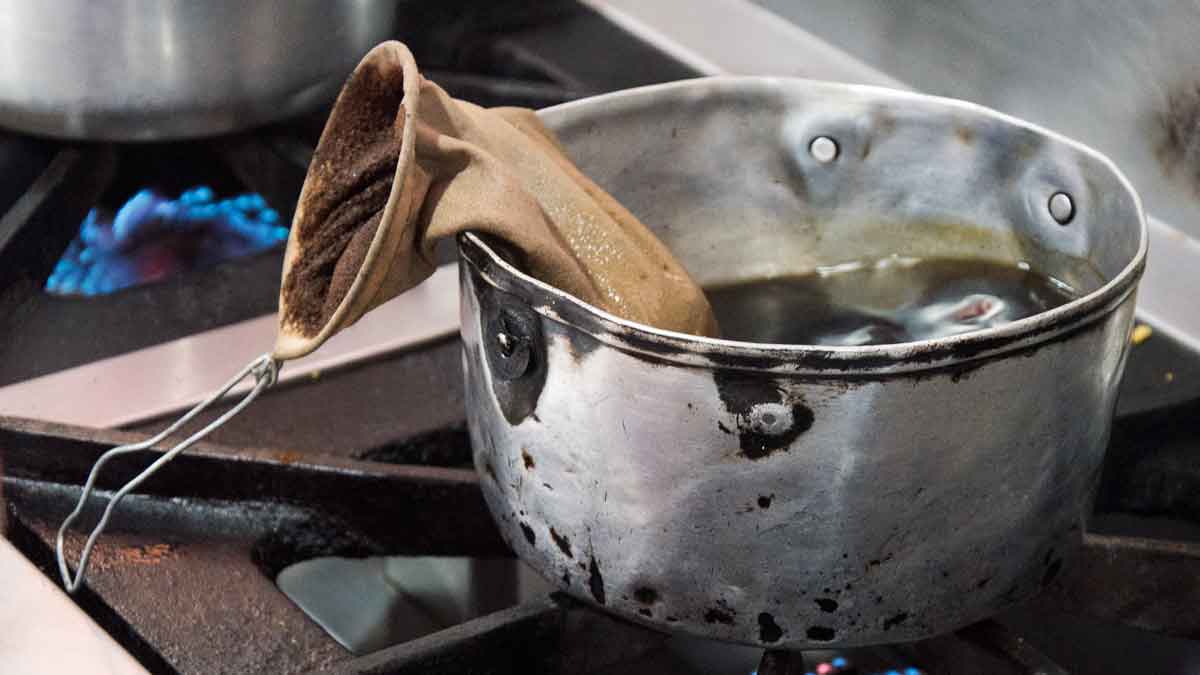 Espresso Machine
Whether it's taken straight, topped with foamy milk, or as an addition to a larger cup of hot milk, espresso drinks make the world go round, at least for many Americans. If you need your cup of espresso in the mornings, I highly recommend you stick to the big cities of Quito, Cuenca, and Guayaquil or stay at resorts catering to foreigners.
The Starbuck equivalent is Juan Valdez quickly followed by Sweet and Coffee. Search out some of the smaller, locally owned and operated establishments. I highly recommend the French bakery, Cyril, on Irlande. Please share your recommendations in the comments below or on our Facebook page.
While trendy coffee shops are cropping up in smaller towns throughout Ecuador, especially places with a little expat influence, like Cotacachi, Otavalo, Baños, and Salinas, be pleasantly surprised when you find them but don't expect a Starbucks, or even a Juan Valdez, around every corner. Learn to ask where you can get café pasado instead.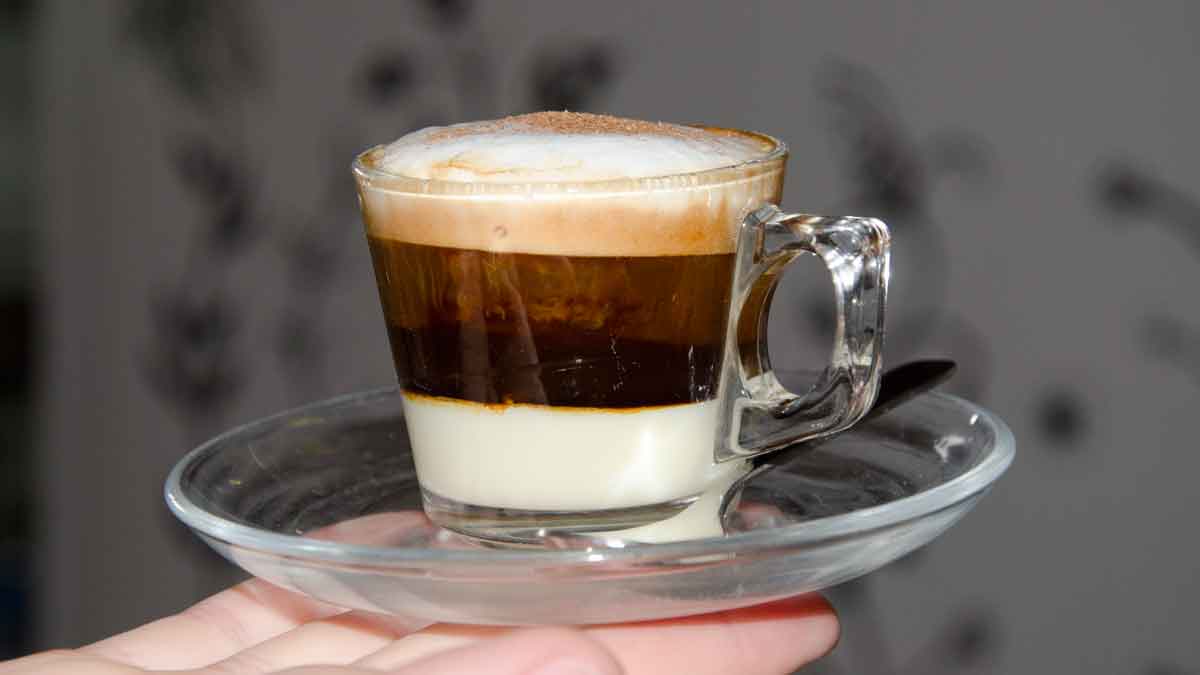 COFFEE TASTINGS
On my last visit to Quito, I learned of a new coffee shop that specializes in coffee tastings, the Coffee Spot.  They have a stall in the new food park, Festival Street Station, on Eloy Alfaro near 6 de Diciembre. Coffee is made from the same beans but prepared in multiple ways to show how each method can bring out different flavors from the same coffee bean. The new trend is for customers to taste coffee just like they have tasted wine.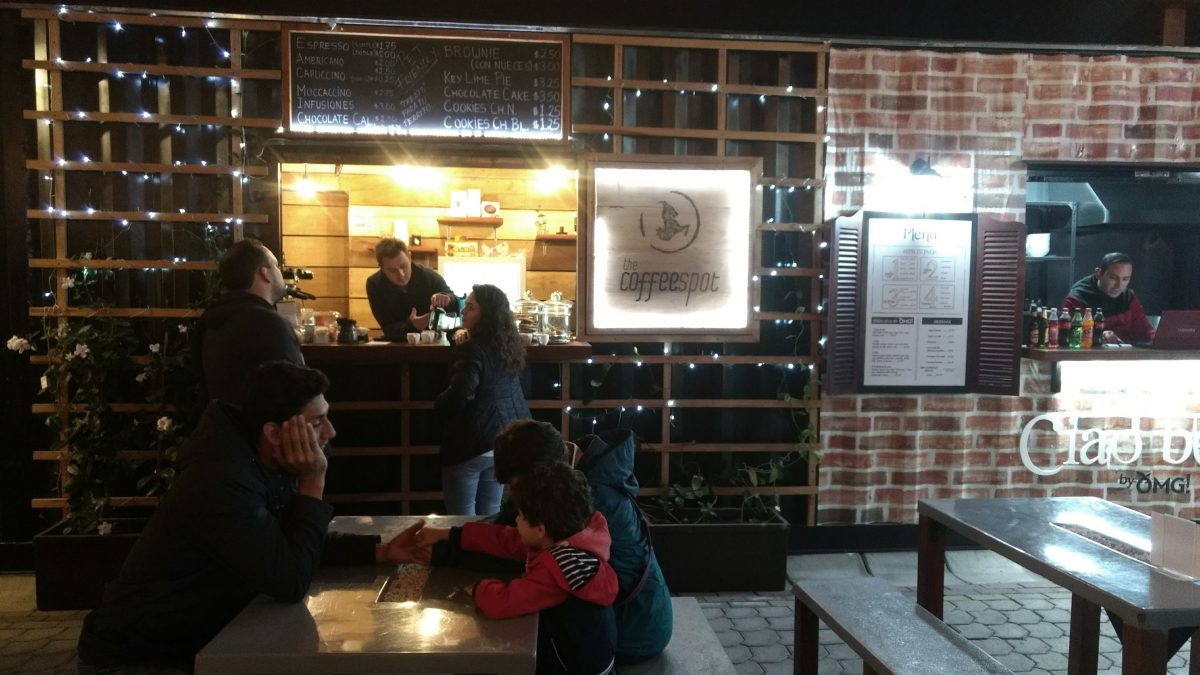 Buying Coffee to Take Back Home
Your best bet to buying some pretty tasty coffee is to head to the local Supermaxi or other grocery store. They have a large selection of Ecuadorian coffees. You won't find many whole beans but you can find shade grown, cloud forest protected, bird friendly, butterfly loving brands with Ecuadorian branding.
Look for brands selling single source coffees. Two regions are very well known for having grown great coffee for a few years, Loja in the South and Intag in the North. The region I just visited this last April, Pacto, is an up-and-coming contender in the coffee world. Expect to hear more from them soon.