Our First Día de Los Difuntos In Calderón
In 2014, we experienced Día de los Difuntos firsthand in Calderón, a community about 15 kilometers outside of Quito. We weren't quite sure what to expect. First, we definitely understood that this was not a festival setting where we could take photos to our heart's content. Second, we were unsure how welcome we would be in the cemetery itself. Therefore, we approached with an abundance of caution.
But let's not get ahead of ourselves! First of all, what is Día de los Difuntos?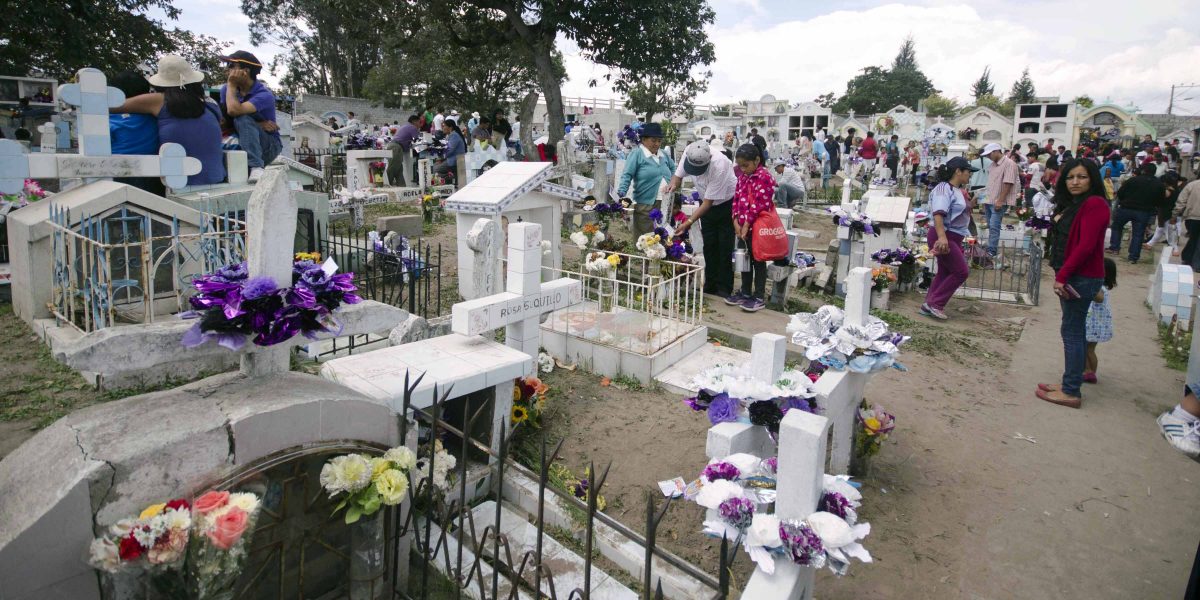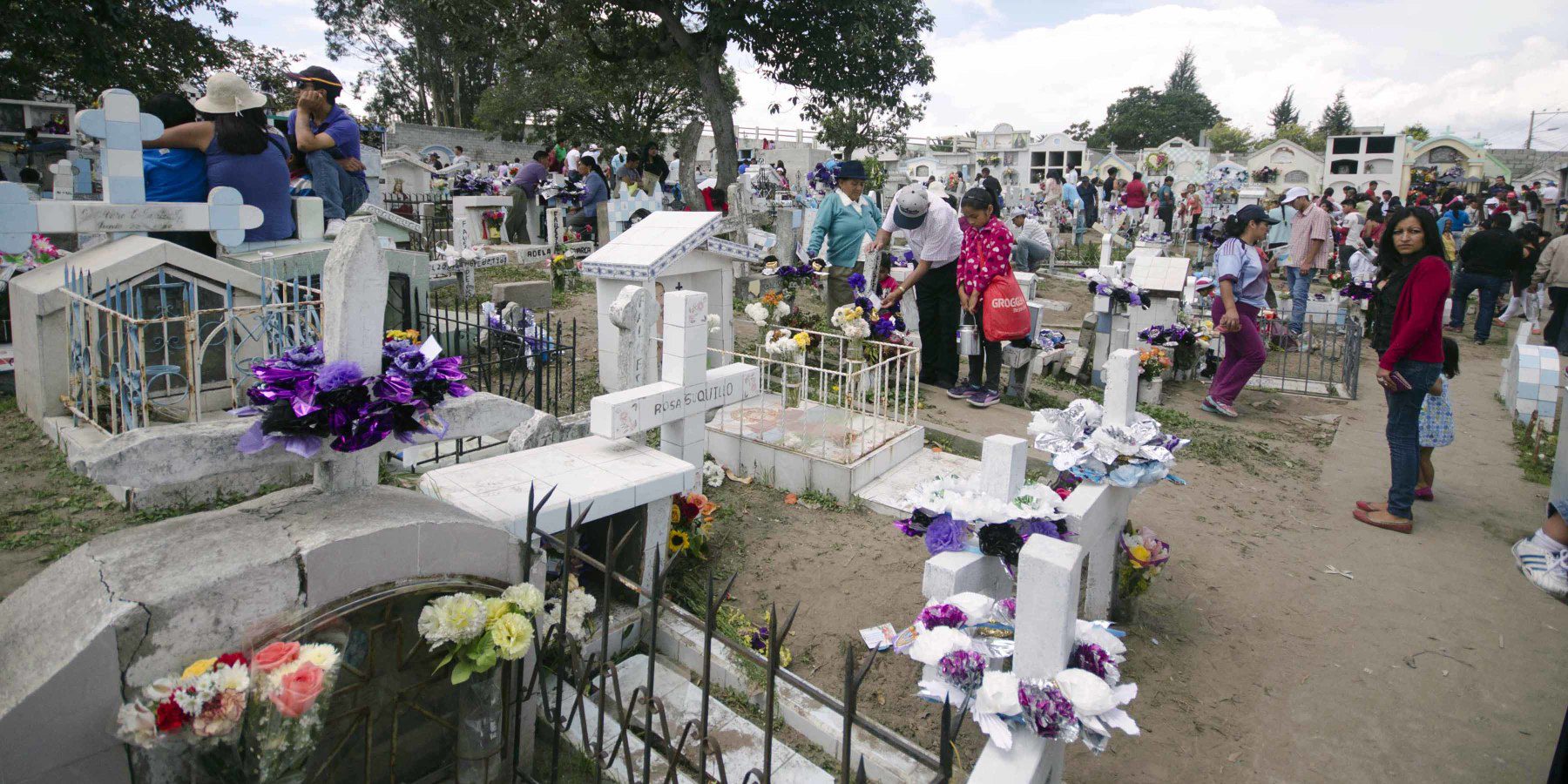 Día de los Difuntos
On November 2nd of each year, communities around Ecuador celebrate Día de los Difuntos.
The phrase Día de los Difuntos literally translates to Day of the Deceased. Families gather in cemeteries to spend time with their loved ones, those who have passed and those who remain very much alive. They come together and clean gravesites, leave bouquets or wreaths of shiny plastic flowers and place traditional foods on ancestors' graves.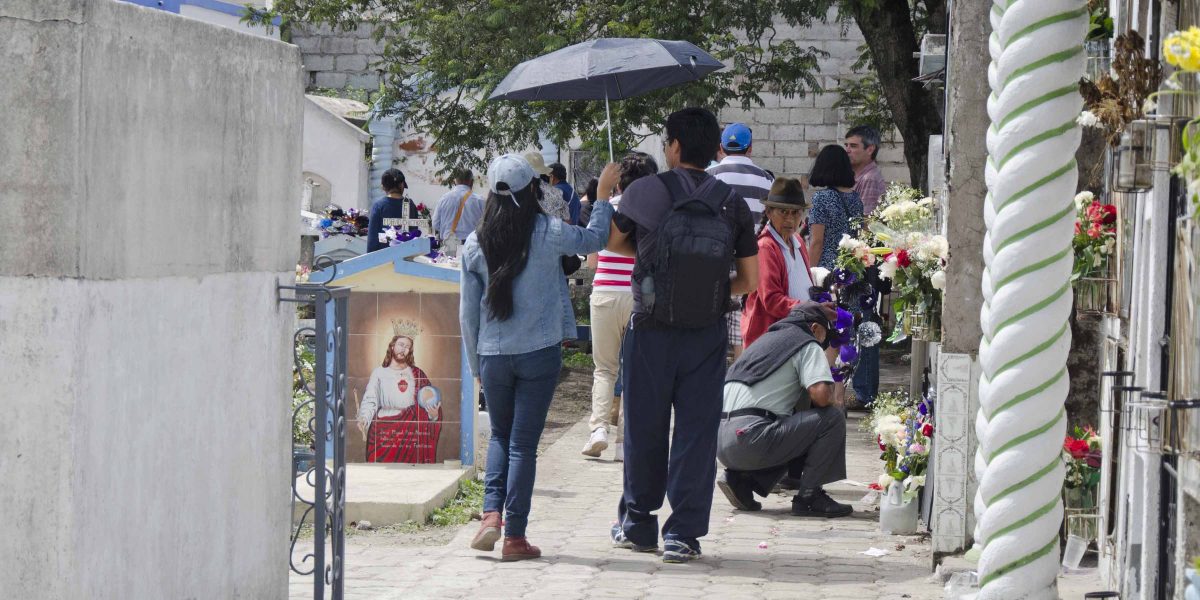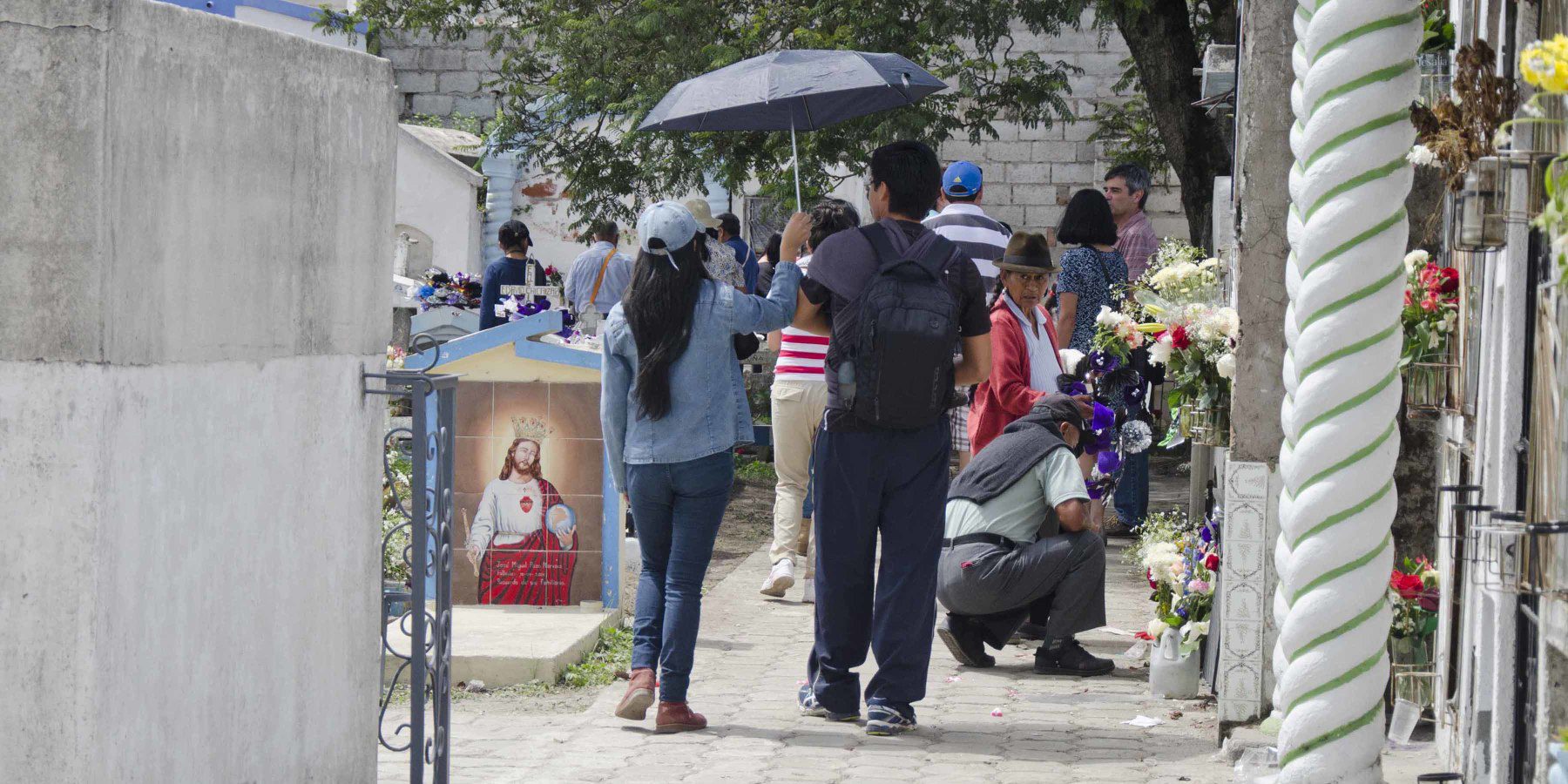 Many Americans will recognize that this event is similar to the Day of the Dead that is celebrated in Mexico and parts of the United States. However, the Ecuadorian version has a slightly different flavor. You won't find skeletons or painted faces. Nor will you find homemade shrines built to honor the dead. Instead, you might find families gathering at home on November 1 to bake Guaguas de Pan, to assemble the Colada Morada, and to make their relatives' favorite foods. On November 2nd, everyone gathers at the family cemetery plot.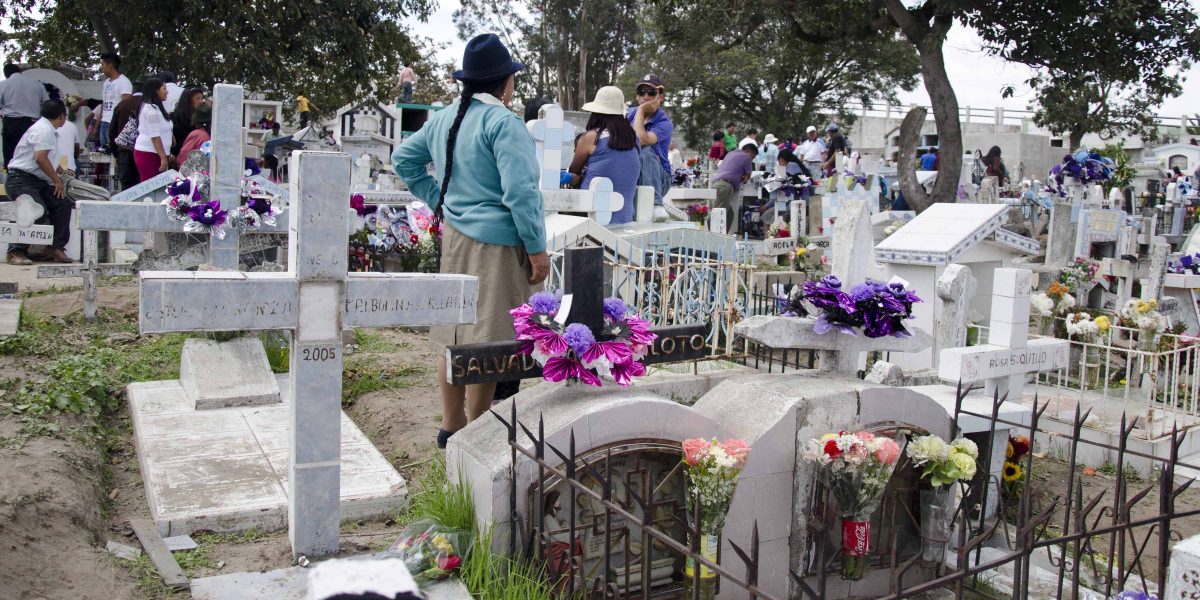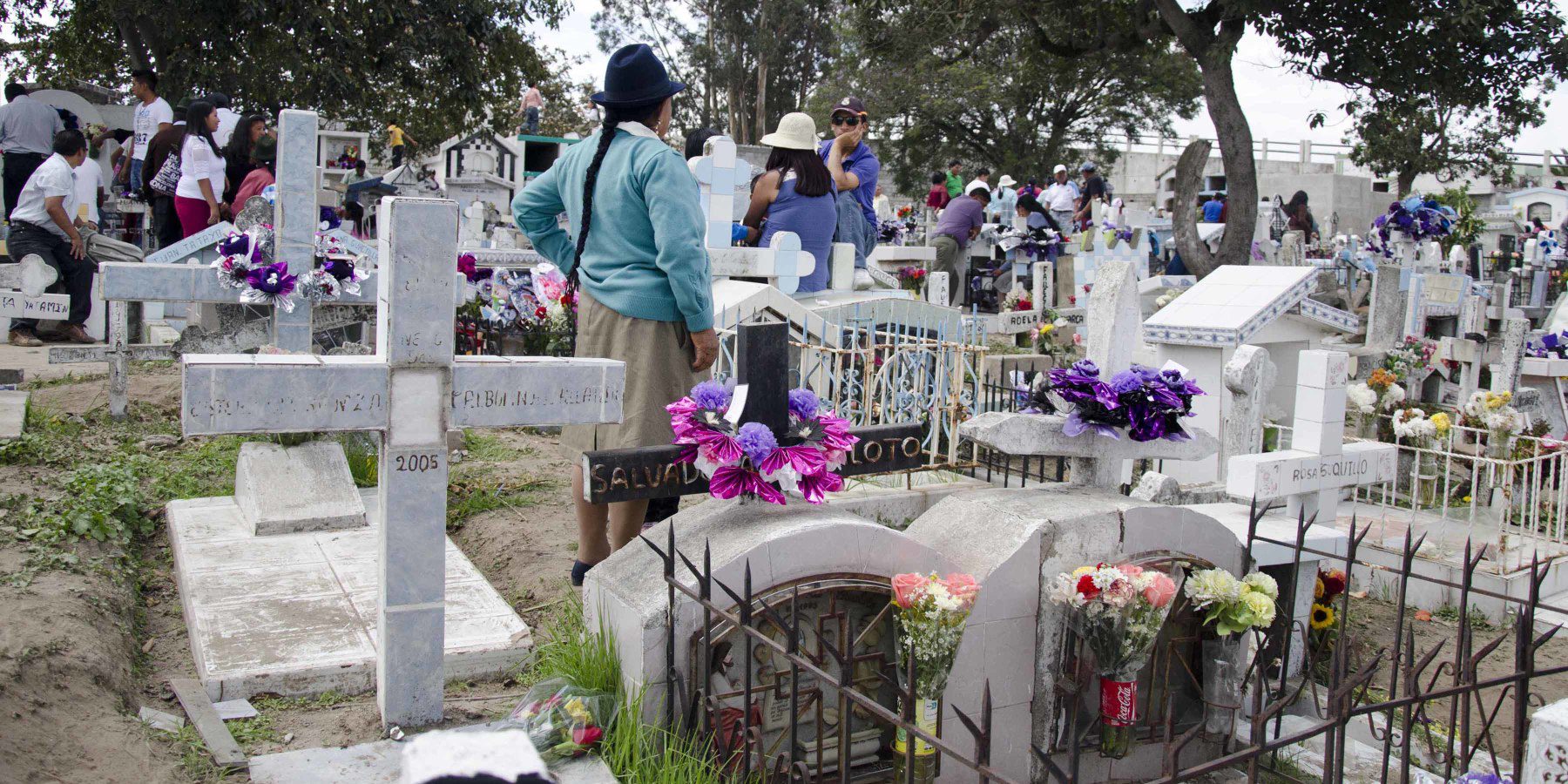 Learning From the Locals
At one point, a pair of University students studying tourism asked to interview us. We explained that we wanted to learn about the traditions of Día de los Difuntos so that we could share it with others.
These two young women were thrilled to help us out. They explained how the tradition of sharing food at the gravesite symbolizes the coming together of the living and the dead. In most parts of Ecuador, families bring Guaguas de Pan and Colada Morada, though we saw plenty of folks enjoying ice cream as well.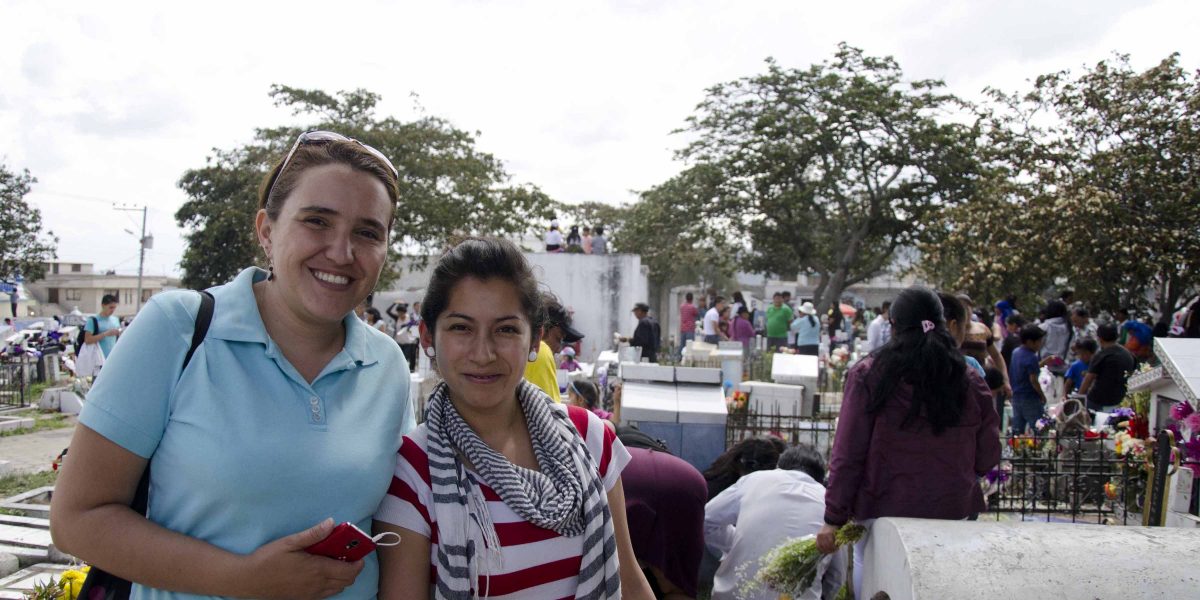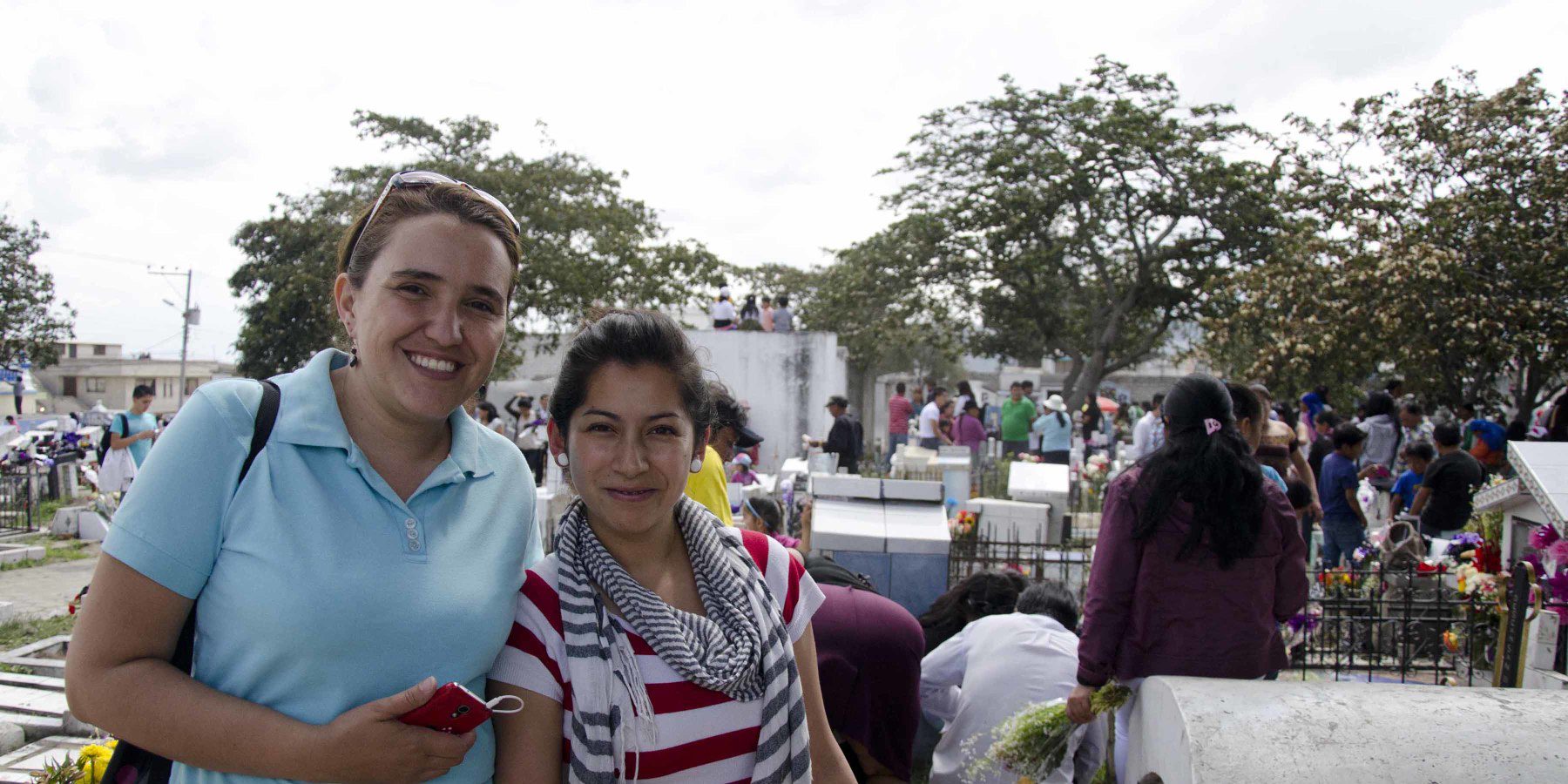 A Guagua de Pan is literally a loaf of bread shaped like a baby. It is a symbol of the living. The Colada Morada, a drink made from several local fruits, herbs, spices, and thickened with the flour of blue corn, represents the deceased. Many families eat and drink directly on the gravesite. Furthermore, some leave food and drink so that the departed can partake after the sun goes down.
Spending Time With Family
This day isn't about a quick visit. Many families set up for hours.
For example, we saw picnics taking place under colorful umbrellas and young children playing tag between the crosses. Little boys tended to climb high so that they could look out over the tops of the vaults. Many people took the time to refresh the paint on the black wrought iron fences around individual graves. We noticed piles of old, dead flowers and pulled up weeds.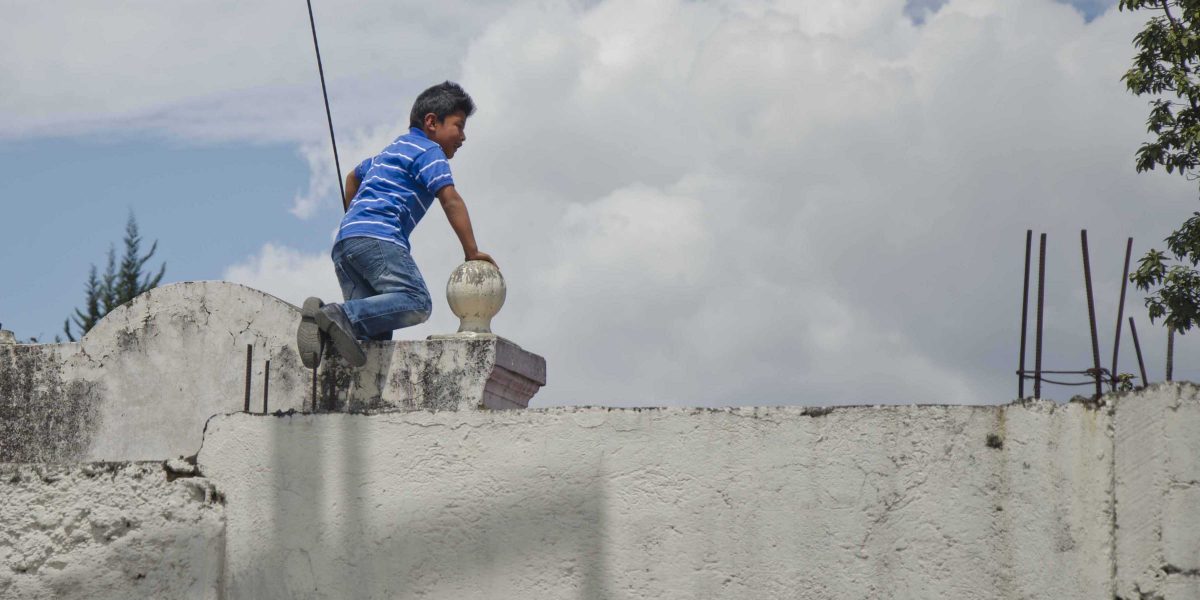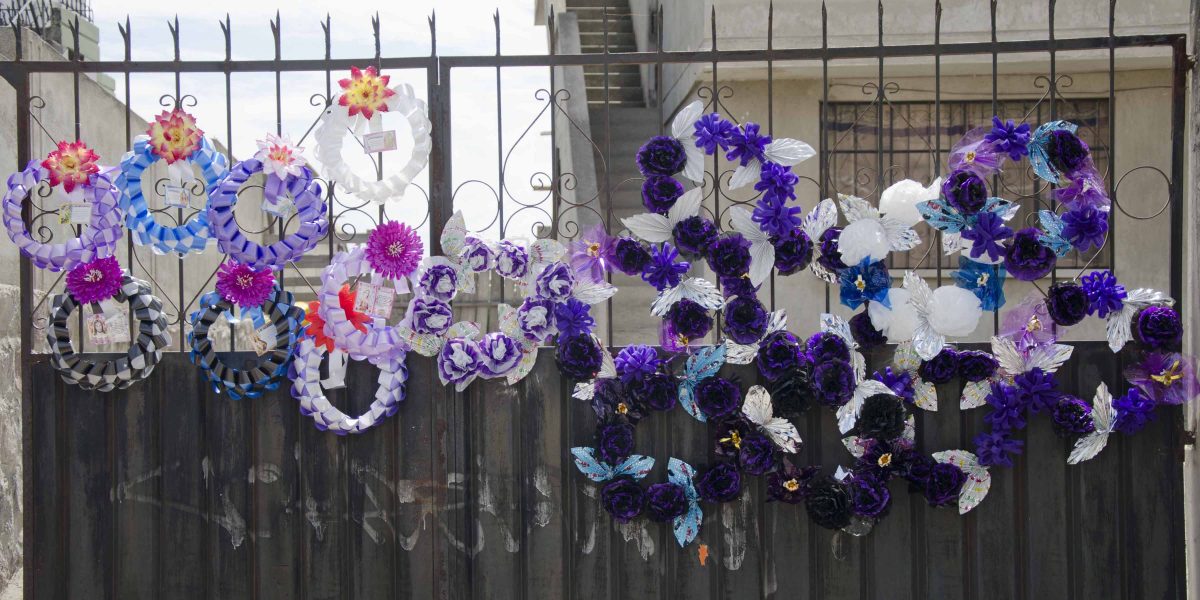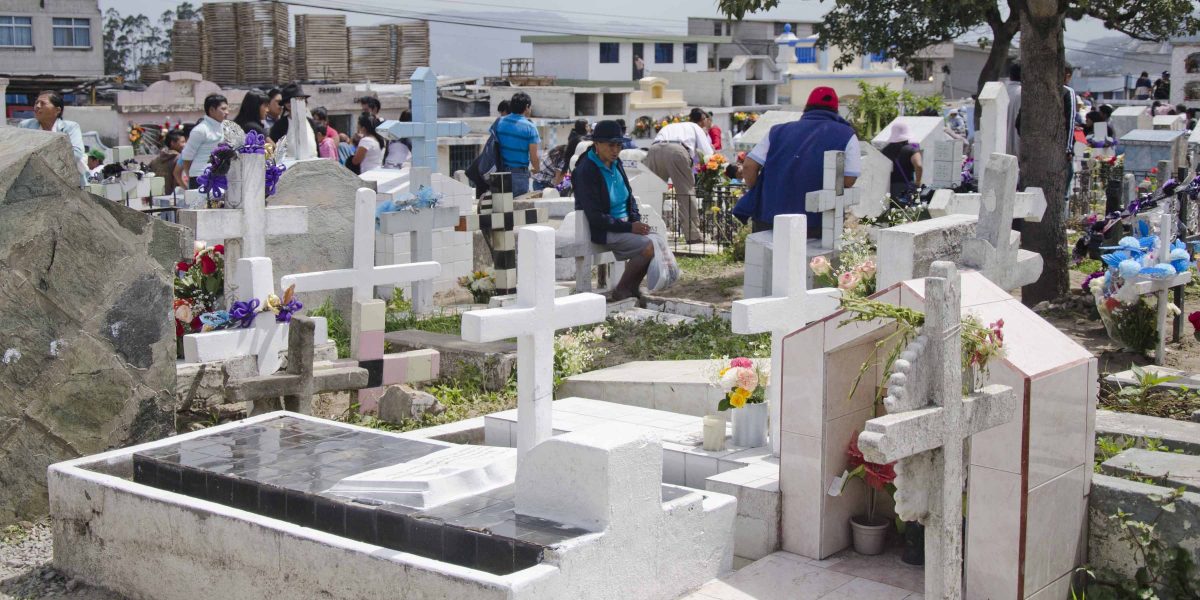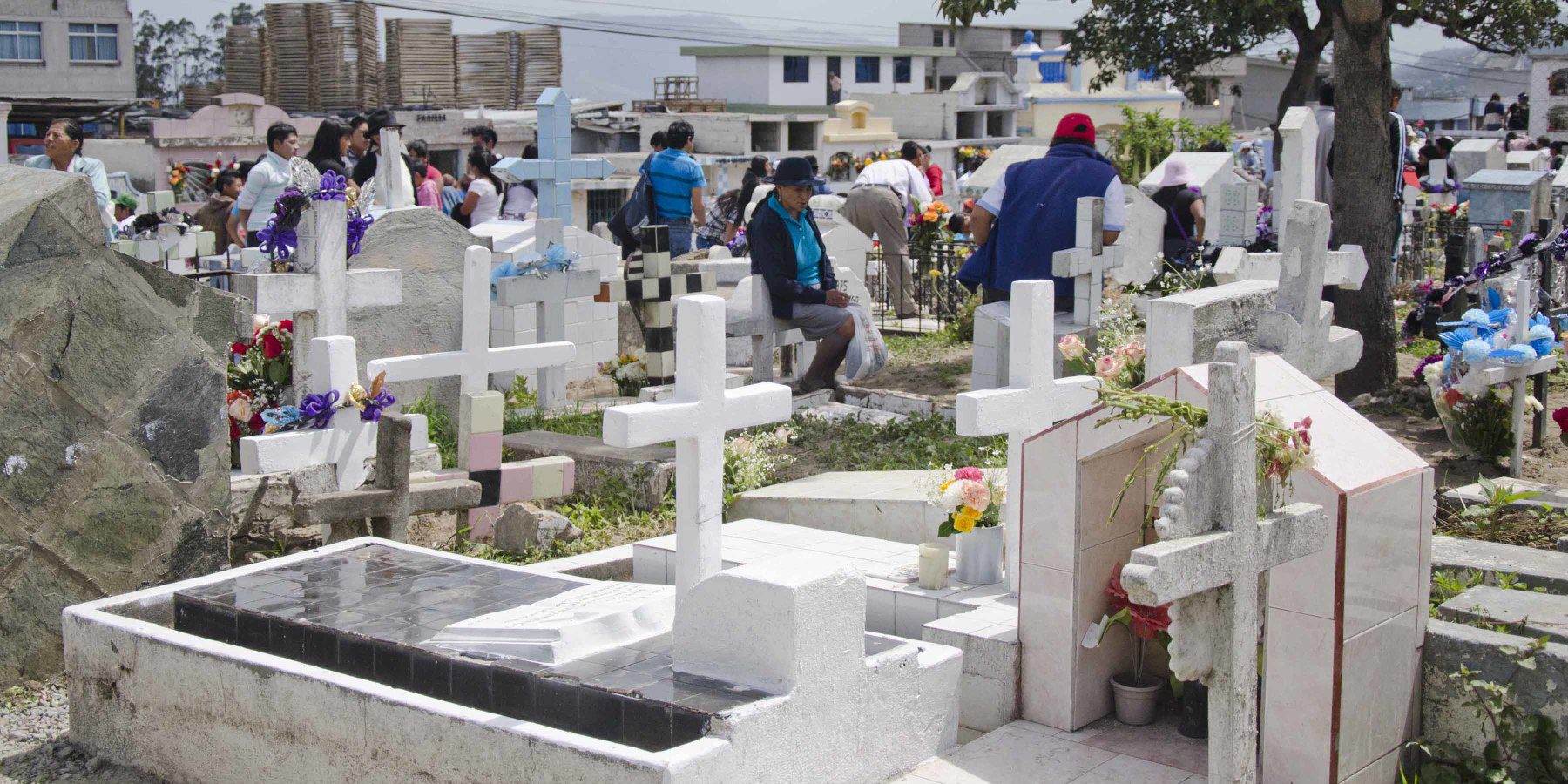 No one seemed to be in a hurry. The slow pace of the hot day lent itself to reflection. It all seemed a very appropriate way to celebrate Día de los Difuntos in Calderón, Ecuador.
To read about other Día de los Difuntos Celebrations in Ecuador, check out these articles: